Apr 05,2017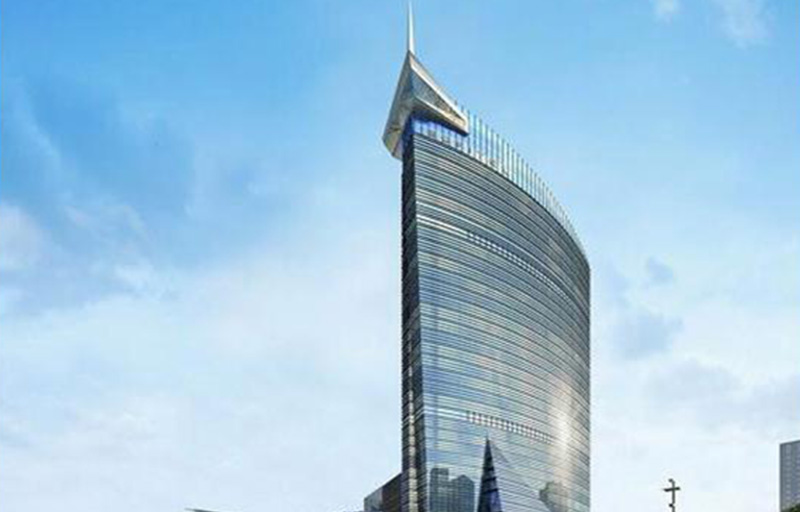 Foshan Louvre Sofitel Hotel
Hotel Brief Introduction
Foshan Louvre Sofitel Hotel located in Lecong Shunde - China Furniture Trading center, adjacent to Louver international Furniture Center, is first Sofitel of Accor Hotel Group in Foshan. It is only 10 mins driving distance from hotel to foshan city center, 45 mins driving distance from hotel to Guangzhou Baiyun Airport. The Louvre Sofitel hotel which is opening soon is committed to provide exquisite luxury accommodation experience , fusion of French and Cantonese living art. Foshan Louvre Sofitel hotel has 325 luxury rooms and suit rooms , specialty restaurant, sky bar, spa, swimming pool and fitness club, providing panoramic visual enjoyment. The 1000 square meter banquet hall without column which by the court of Louis xvi of France style design provide romantic luxury wedding. Foshan Louvre Sofitel Hotel will be trial operation on 1st May 2017,will open on 1st July 2017.
Furniture Supplier of Sofitel Hotel -YABO
We supplied furniture of guest room and modern and French movable furniture of public area for Sofitel hotel.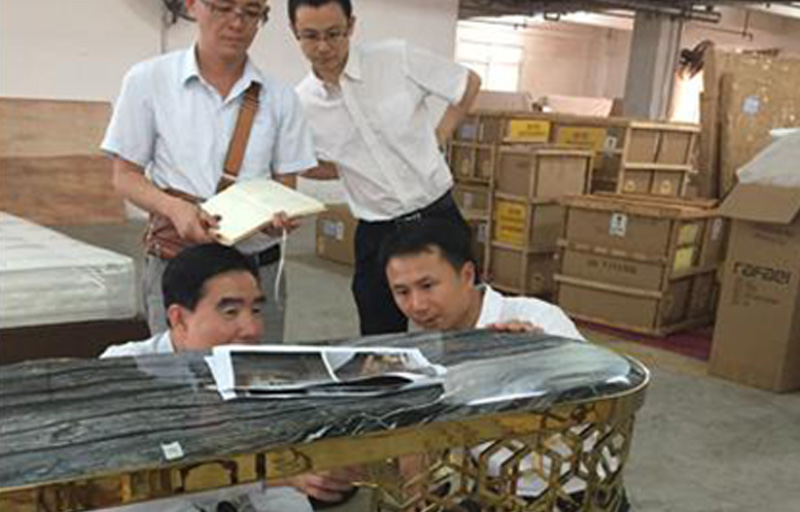 Chairman of Mr jing hua Li( Left one) of Louvre Furniture Group with YABO Chairman Kaibo Huang ( Right one) reviewed part of products and proposed valuable revision opinion.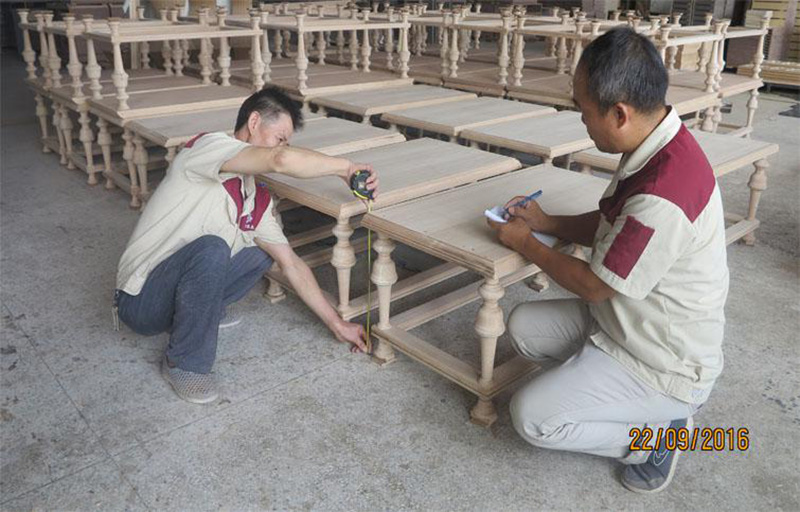 Repeated testing products, strictly controlled to ensure the best quality.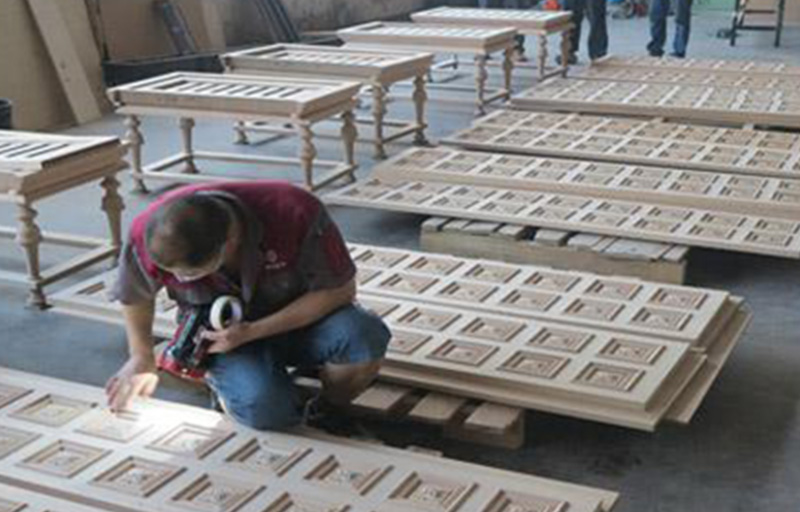 Checked each level for the best quality, never neglected any detail checking.
Leisure sofa produced by YABO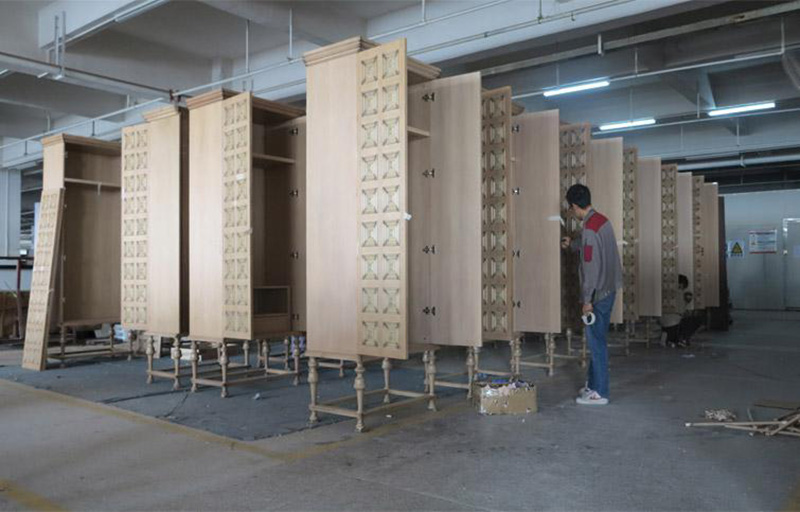 Wardrobe produced by YABO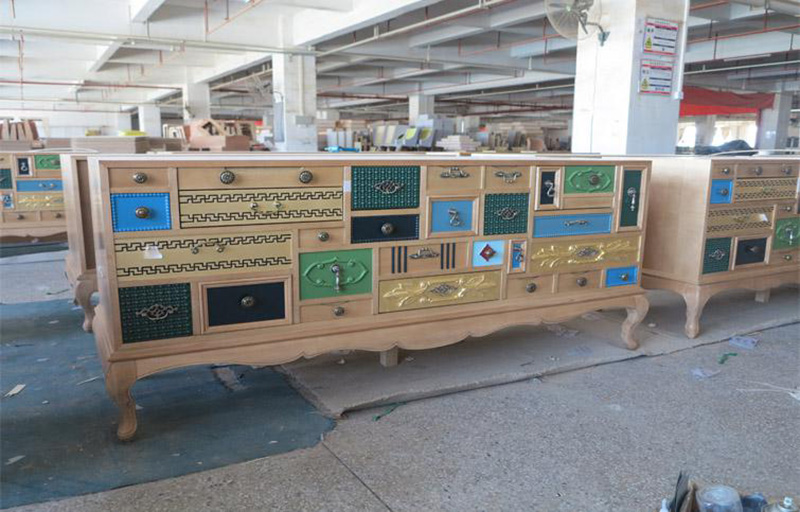 TV Cabinet produced by YABO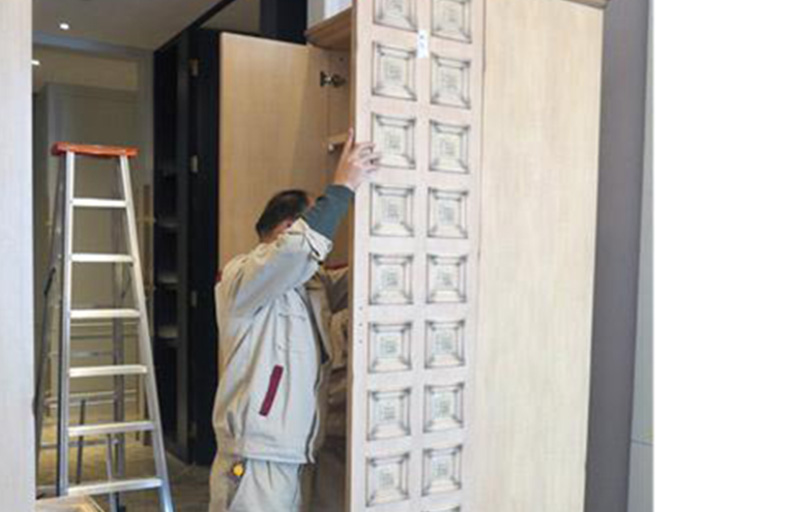 Guest room furniture - Installation , Preliminary test(1)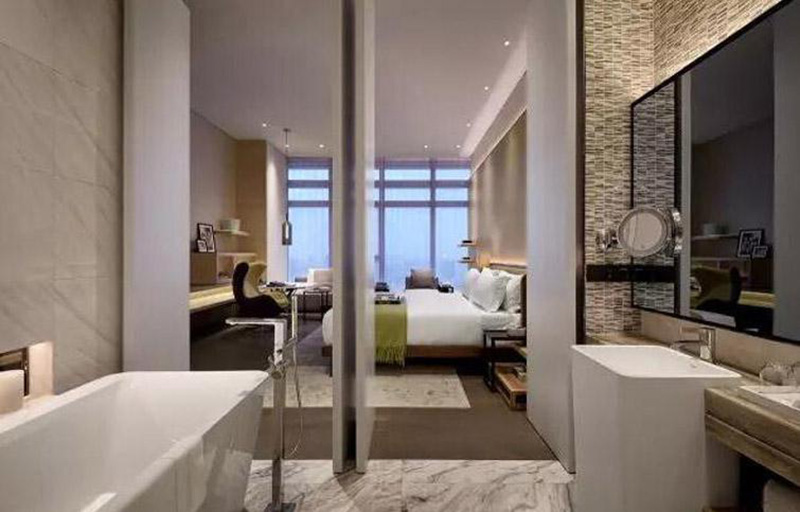 Modern Style, concise &bright, elegant & quiet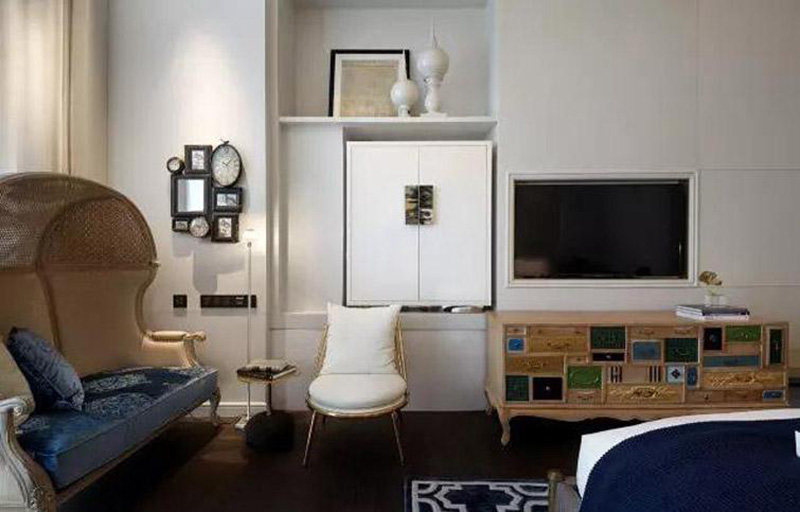 Post-modern style, exquisite luxury, post-modern style of artistic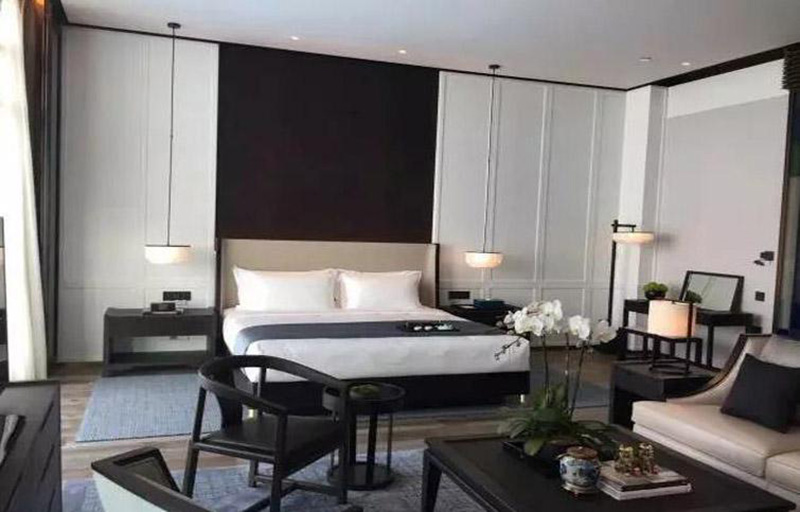 Chinese style, Modern Chinese household style with tranquil and elegant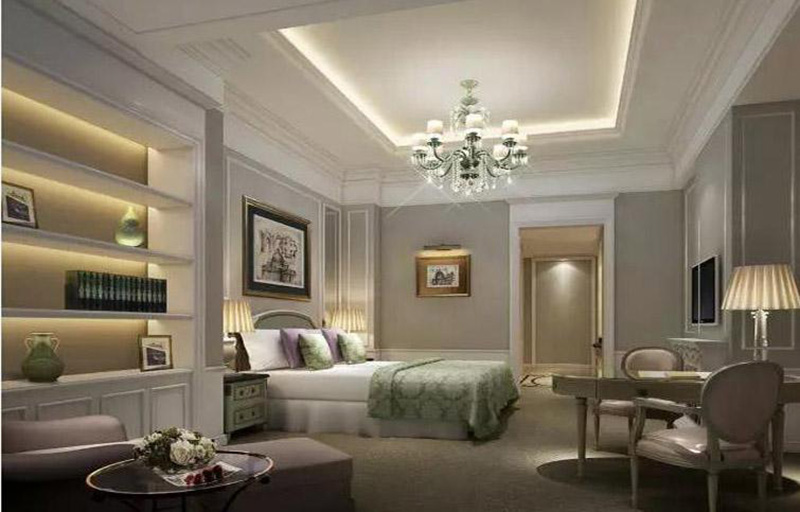 French elegant , Louis xvi household style for extremely french luxury experience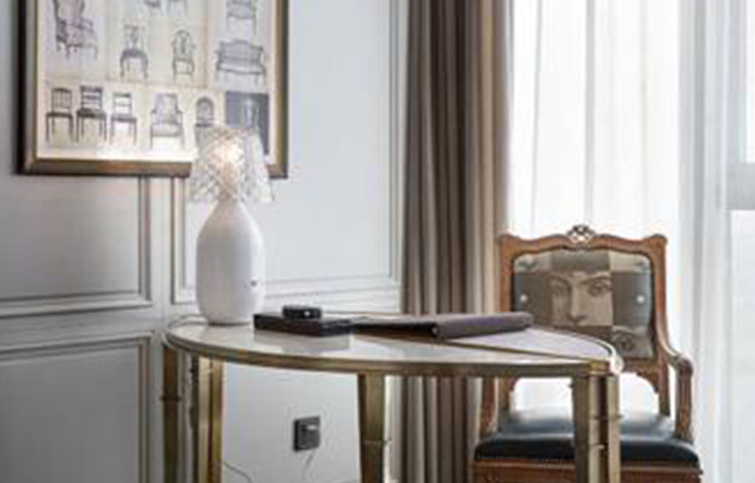 Guest room furniture- setting effect of Study table and Study chair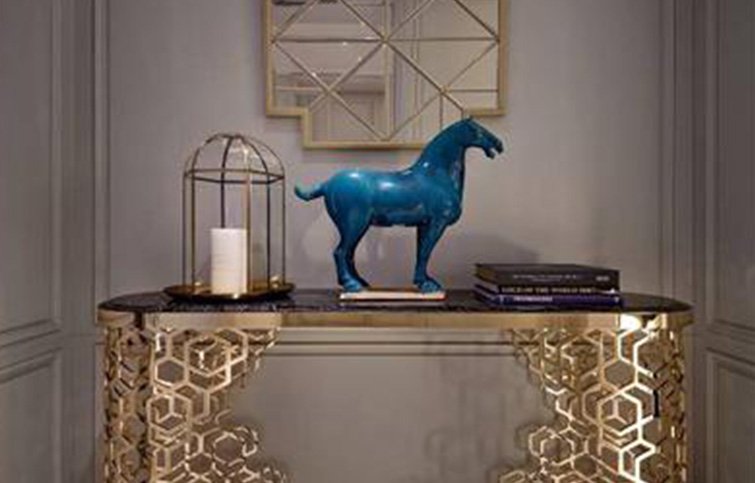 Public area furniture- setting effect of Console
Joining hands &Making concerted efforts to come true dreams eventually
All staff had one mind and all related department gave most convenience to join hands and to make concerted efforts to finish extremely luxury " Foshan Louvre Sofitel Hotel". Appreciate YABO's outstanding craftsman , at same time, wish French Luxury New Landmark " Foshan Louvre Sofitel Hotel opening successfully.
YABO people is as always , guard against arrogance and rashness for higher &further goal -- never forget our initial determination and keep moving on!