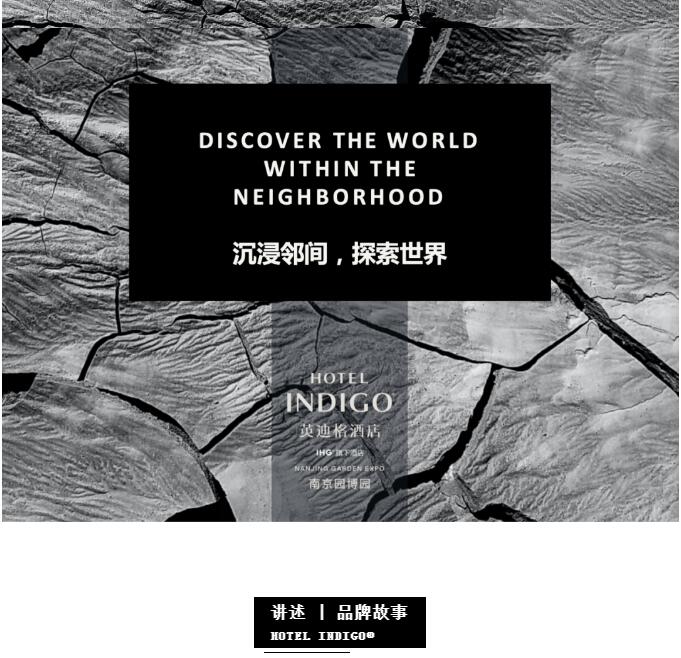 英迪格酒店®作为洲际酒店集团旗下
高端连锁精品酒店品牌

2004年, 第一家英迪格酒店落户亚特兰大。
2010年, 上海外滩英迪格酒店
作为亚洲第一家英迪格酒店开业。
截止至2021年第一季度数据,
全球累计已开业英迪格酒店123家,
其中大中华区累计已开业13家。


As a IHG's upper upscale boutique hotel brand.
In 2004, 1st Hotel Indigo debuts at Atlanta.

In 2010, 1st of Asia,
Hotel Indigo Shanghai on the Bund opened.

Until 2021 Q1, opened 123 Hotel Indigo in Global
including 13 Hotel Indigo in Greater China.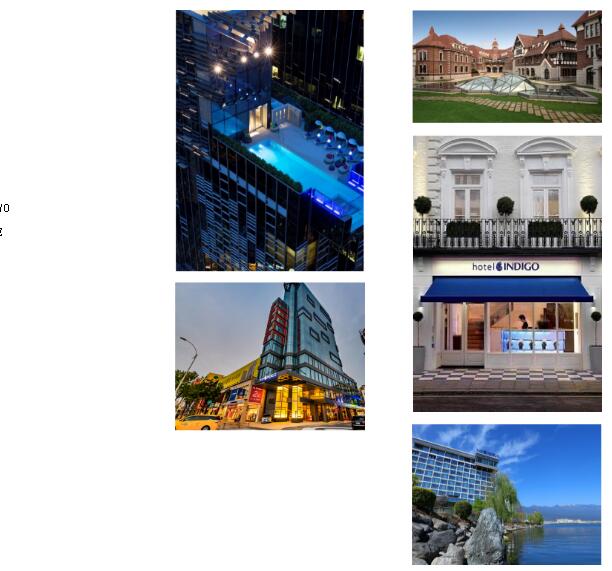 正如世界上没有两片相同的叶子,

世界上也没有两家相似的英迪格酒店。
Just as no places are alike,
no two Hotel Indigo properties are alike.
从邻间文化到周边餐饮和设计灵感,
各具特色的邻间故事让每一家英迪格酒店都别出心裁,
为宾客创造出温暖又活力的入住氛围。
英迪格酒店已经成为宾客探索城市
和本地社区的一扇灵感之门。
Each Hotel Indigo draws inspiration from
the local neighbourhood, culture and popular
trends in food, drink and design
to create a warm and vibrant atmosphere.
Our hotels provide a gateway to discover
and explore some of the world's
most inspiring cities and neighbourhoods.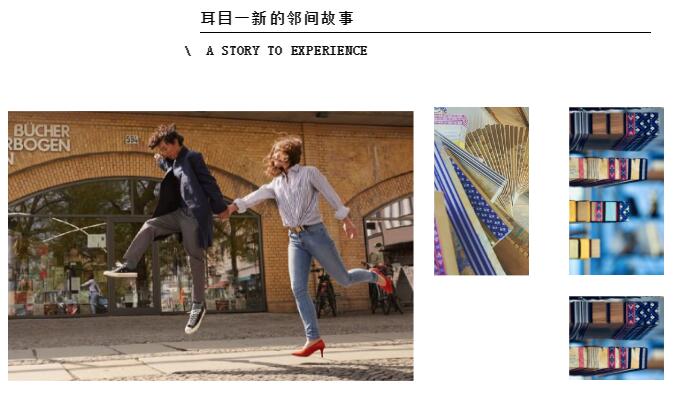 以邻间故事为灵感的独特视角,
激发宾客探索、发现、并创造属于自己的难忘体验。
Our unique perspective of the neighborhood
that moves guests to explore, discover,
and create their own unforgettable experiences.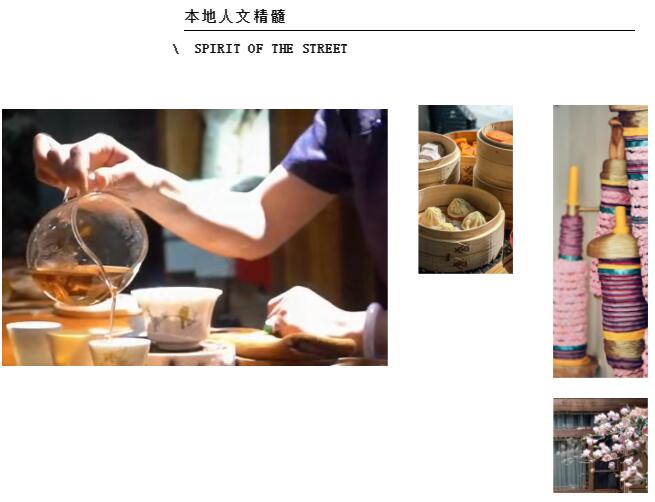 多感官体验,
邻间之饮,邻间之味,邻间之音,
邻间之感,邻间文化以及邻间香气,
激发宾客探索邻间,
领略当地风情。
Multi-sensory experiences that includes
signature drink, local taste,
street sound, tactile experience,
traditions & rituals, and neighorhood aroma,
inspire deeper connections to our neighborhoods.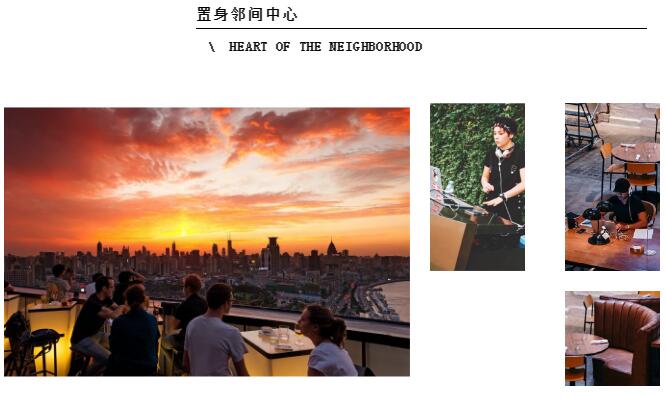 热忱相迎每一位旅客及当地宾客,
营造置身邻间的归属感。
A vibrant destination that invites everyone in,
fostering a sense of belonging
for both guests and locals alike.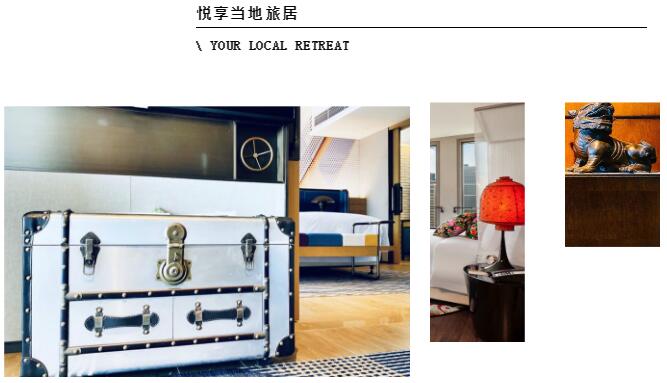 超越居家的舒适感,
用高质感的细节和充满灵感的设计,
确保我们的宾客得到充分的休憩与放松。
Elevated home comforts,
thoughtful details and inspiring design
ensure our guest rooms serve to restore and recharge.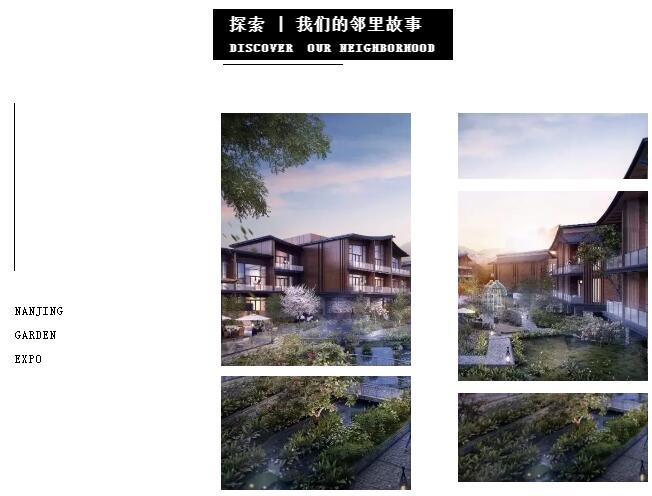 曾经过度开采而满目疮痍的废弃采石场已然翻篇,

如今南京汤山隐匿的却是一份别样的山水柔情。
Abandoned quarries,

once devastated by overexploitation,
have been turned over.
Now Nanjing Tangshan is hiding
a different kind of landscape tenderness.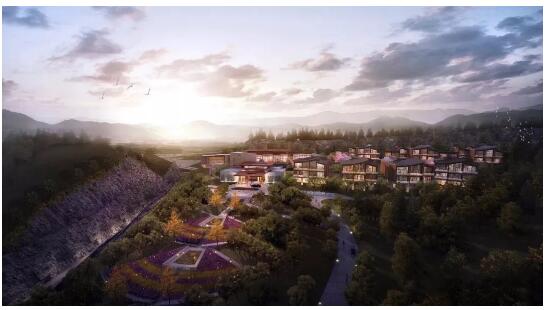 金陵紫东之地,
开凿已久的矿石岩壁围绕着起伏的地势及山水林田,
勾勒出的是一幅园博园十三城园林的精妙画卷。
In the area of the Purple East of Jinling,
the long-standing ore wall is surrounded
by the hilly terrain, forests, and fields.
Outlines a beautiful view of
the Garden Expo's thirteen city gardens.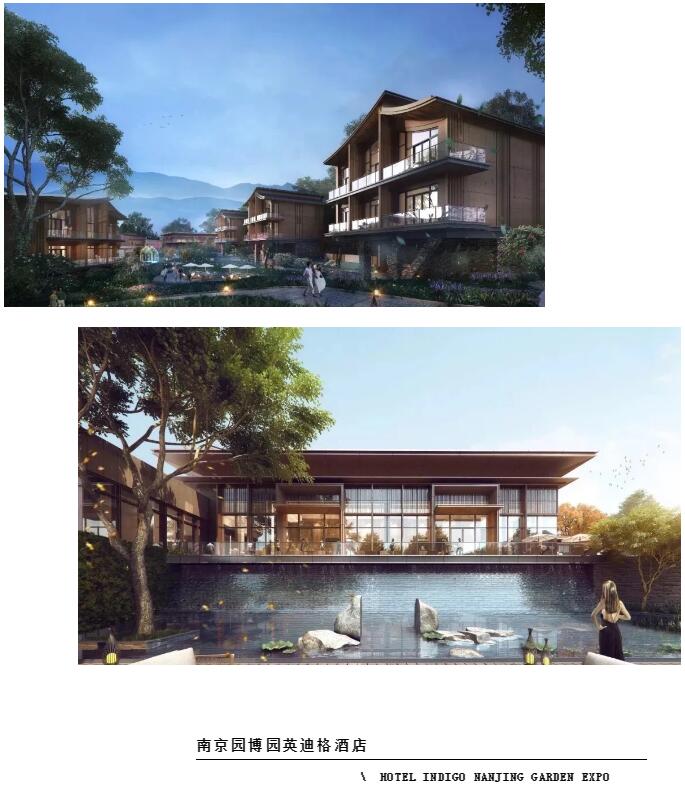 南京园博园英迪格酒店坐落园博园内半山之间,
直面再生花园及花海梯田。
Hotel Indigo Nanjing Garden Expo is located in
the middle of the mountain in Nanjing Garden Expo,
facing regeneration garden and flower terrace.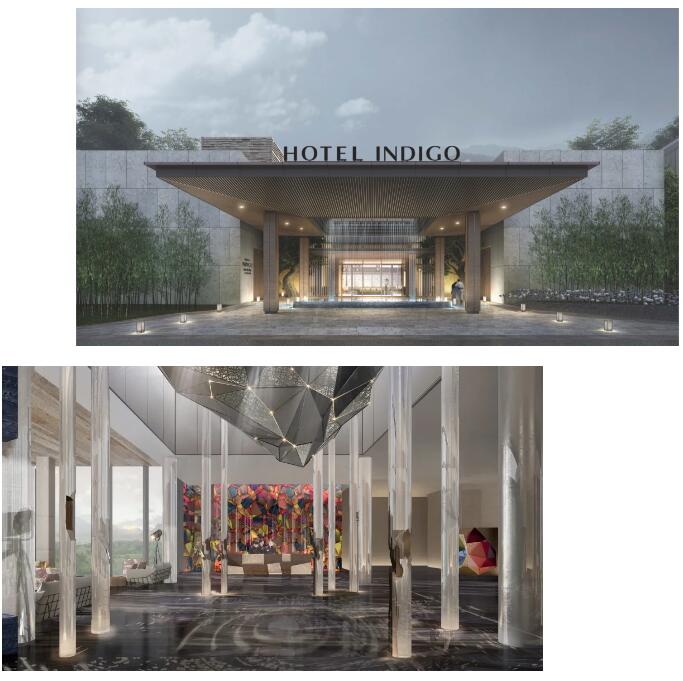 穿过酒店中庭悬有矿石原石形象的大堂,

恍若走进矿坑基地,
四周的矿石元素加上铁网石块的工业风设计,
清晰可见的矿壁脉络,
连接刻画的是由古至今不可磨灭的历史印记。
时光交错间,自然风光和人文景观由此相交融合。
As guests enter the hotel's atrium,
they are greeted with raw ore hanging overhead,
representing the base of the mines.
The industrial design uses
the region's surrounding mineral elements.
The iron mesh stones
and the clear and visible vein of the ore wall
form an inexhaustible historical link
from ancient times to present-day.

蕴含矿石元素设计的86间客房均设有独立阳台,
井然有序的分布在7座庭院别墅中。
部分客房可同时坐拥花园美景及私密庭院。
86 guest rooms with mineral elements
are equipped with independent balconies,
orderly distributed in 7 courtyard villas.

Several rooms can have beautiful garden
and private courtyard at the same time.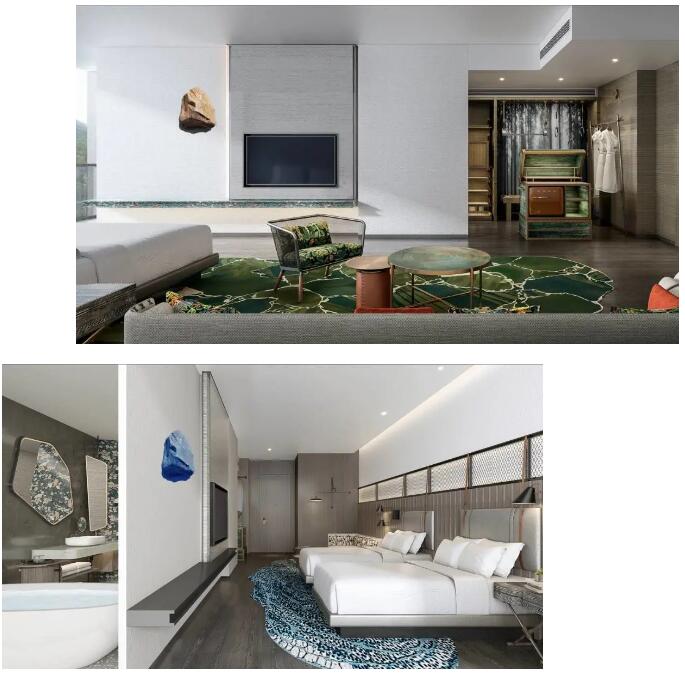 独具特色的餐厅、大堂吧及茶吧 ,
环境氛围与山谷美景巧妙融合,
可共赏地道美馔,呈献邻间之味。
Unique restaurant, lobby bar and tea bar,
the environment and the beautiful scenery of the valley
are skillfully integrated,
idealy enjoy the delicious food
and present the taste of the neighborhood.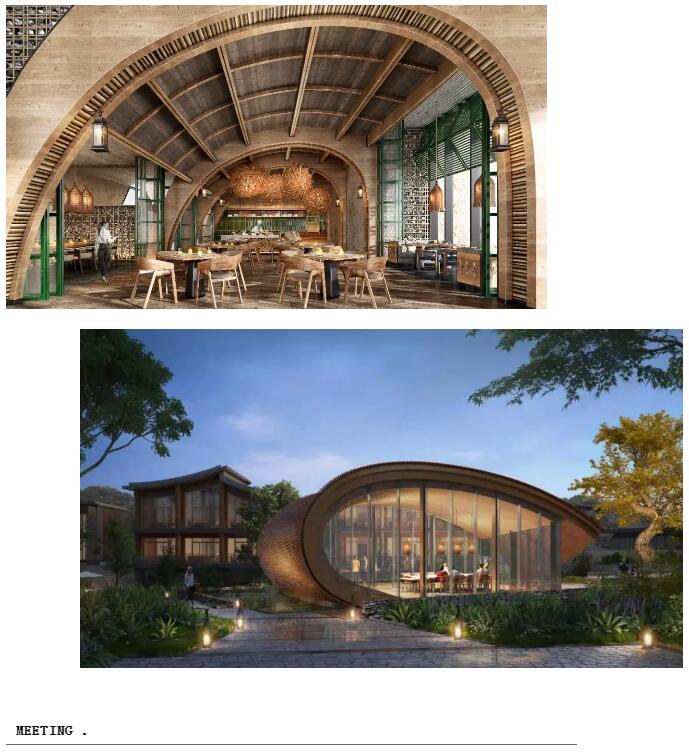 宴会厅及会议室置身于花园美景和矿山之间,
689平米总会议空间设有无柱宴会厅,
2间全落地飘窗自然采光会议室及1间贵宾室。
The ballroom and function room are located
between the beautiful garden and the mine,
689 square meters of total meeting space
is equipped with 1 pillarless ballroom,

2 function rooms with natural lighting and 1 VIP room.

210平米的康体中心包含室内恒温泳池、
健身房及干湿蒸室。
可让宾客放松身心,恢复活力。
210-square-meter health club,
includes an indoor swimming pool, a gym,
a sauna room and a steam room ,
which can make guests relax and rejuvenate.