Each Sofitel draws inspiration from local culture and tradition while celebrating innovation and the French art de Vivre to offer a one-of-a-kind, luxurious hotel experience. From design details to exhibitions and events, discover what makes the hotel so unique.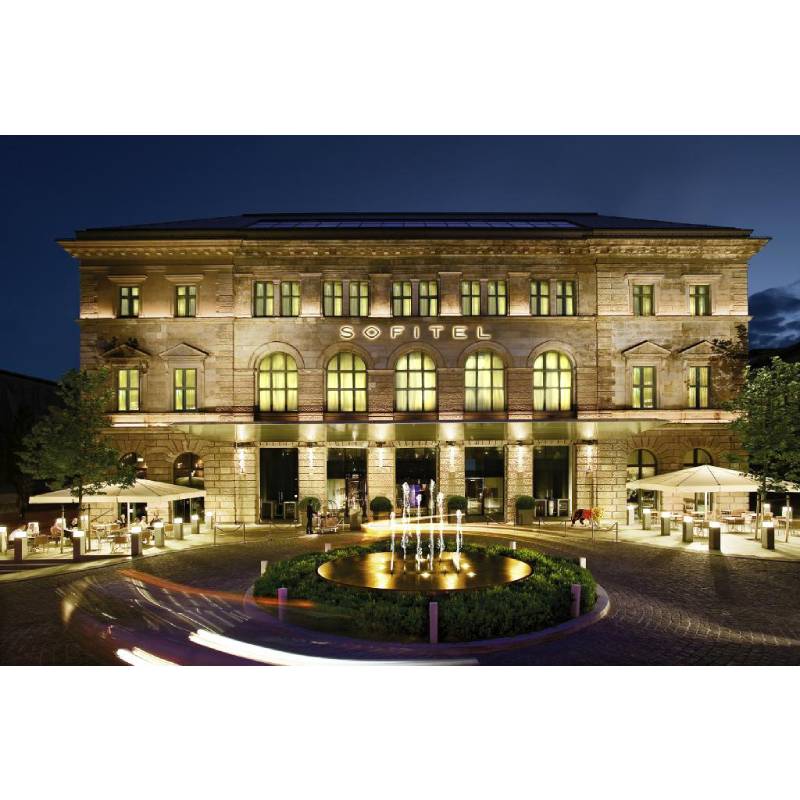 Sofitel Munich Bayerpost is in the heart of the city, just 110 yards from Munich Central Station. The listed hotel building combines architectural style and cosmopolitan hotel culture. In our 396 rooms, 20 conference rooms, and Nymphenburg Banquet Hall, the French way of life joins with Bavarian zest for life, finding expression in Our So SPA, the DÉLICE La Brasserie, and our ISARBAR.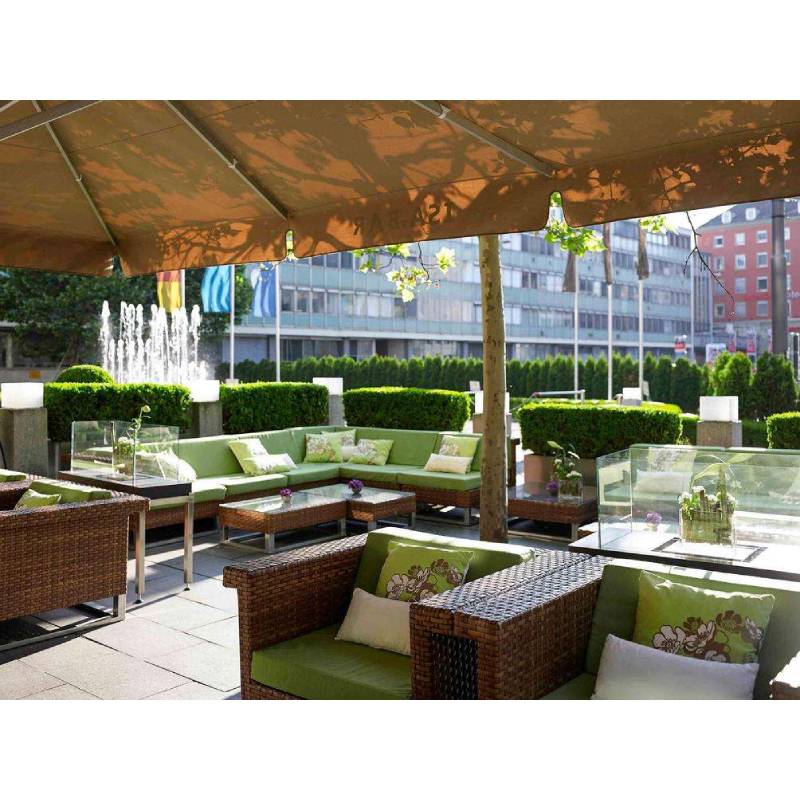 The five-star hotel has 300 rooms provided by the Yabo company.
After years of careful operation, Sofitel hotel has accumulated a good reputation for its stylish and comfortable furniture and warm service. Please enjoy the following types of rooms:
ROOMS&SUITS
Each of this luxury Munich hotel's 339 elegant guest rooms and 57 suites displays attention to detail and contemporary design, with an enticing mixture of leather, natural wood, polished chrome, and glass.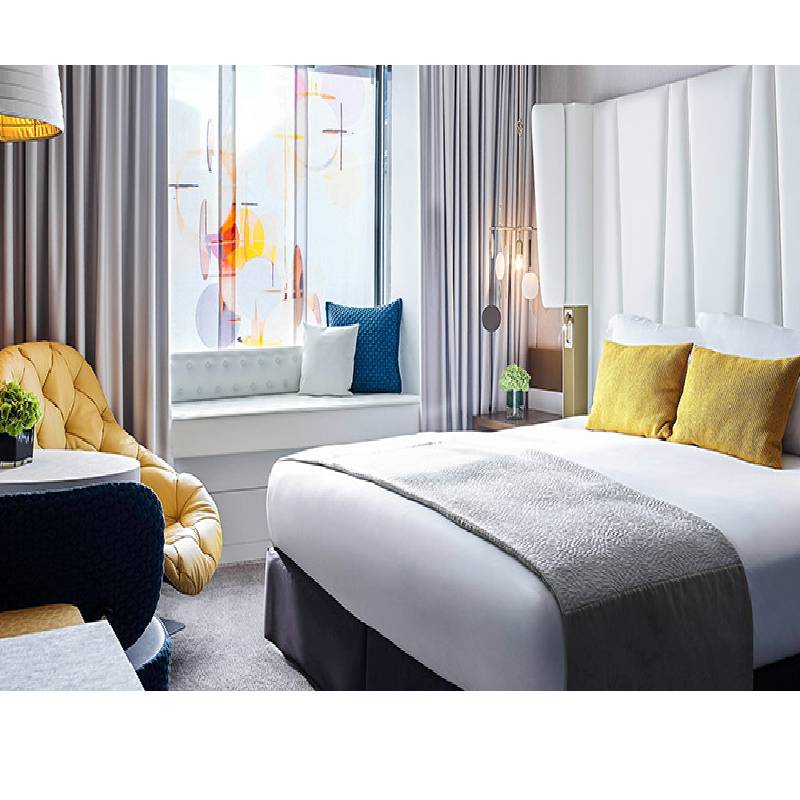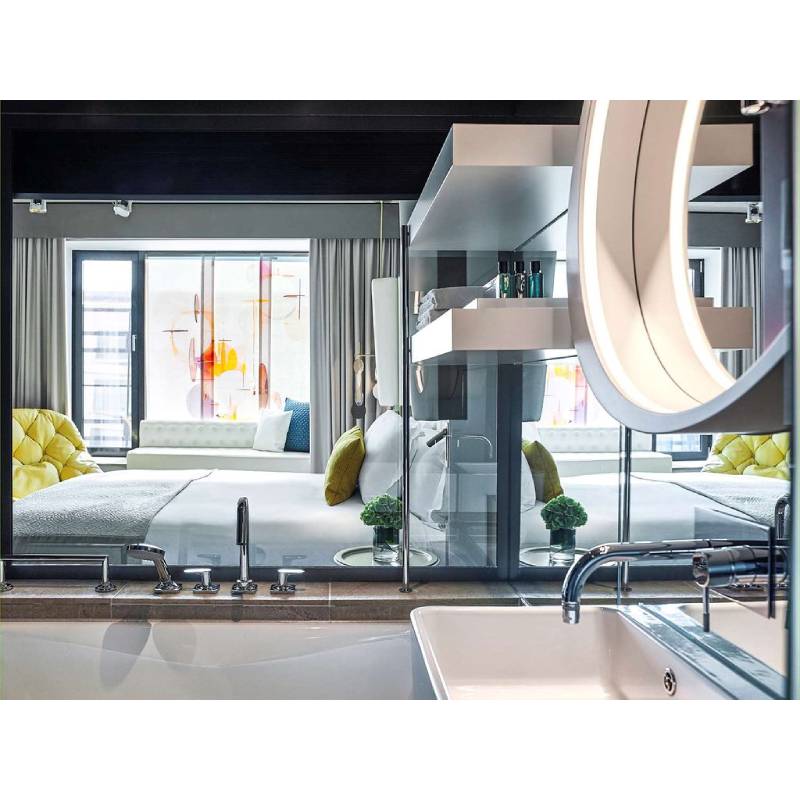 Classic Room
Get inspired by the design of the bohemian lifestyle of the 1920s. With a modern twist, the enticing mixture of leather, brass, and colorful glass reflects the love of life. Enjoy subtle comforts such as the cozy armchair, exclusive Sofitel MyBed™, and the natural stone spa bathroom with a rain shower.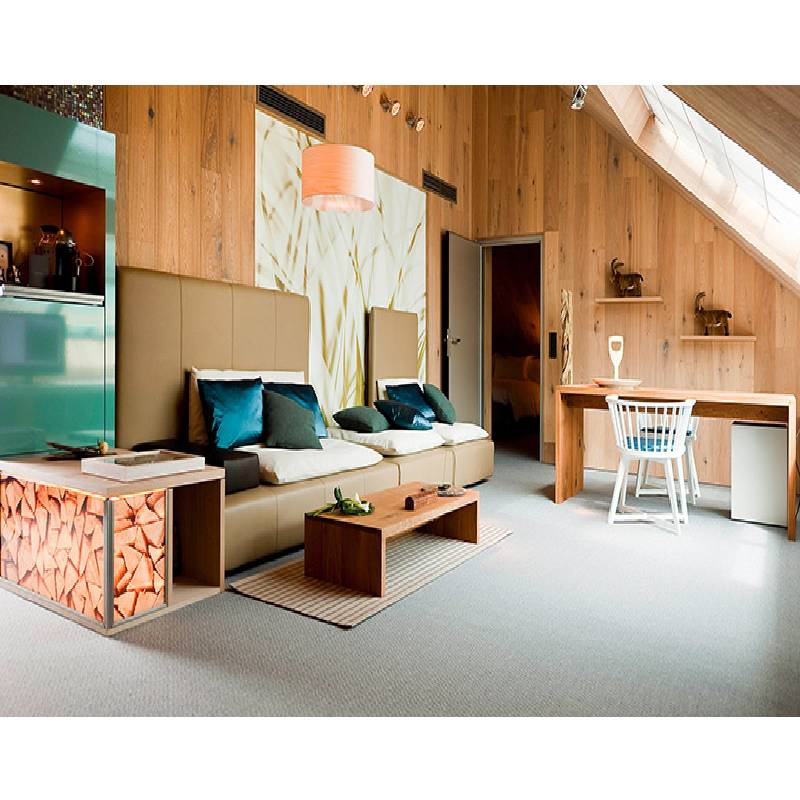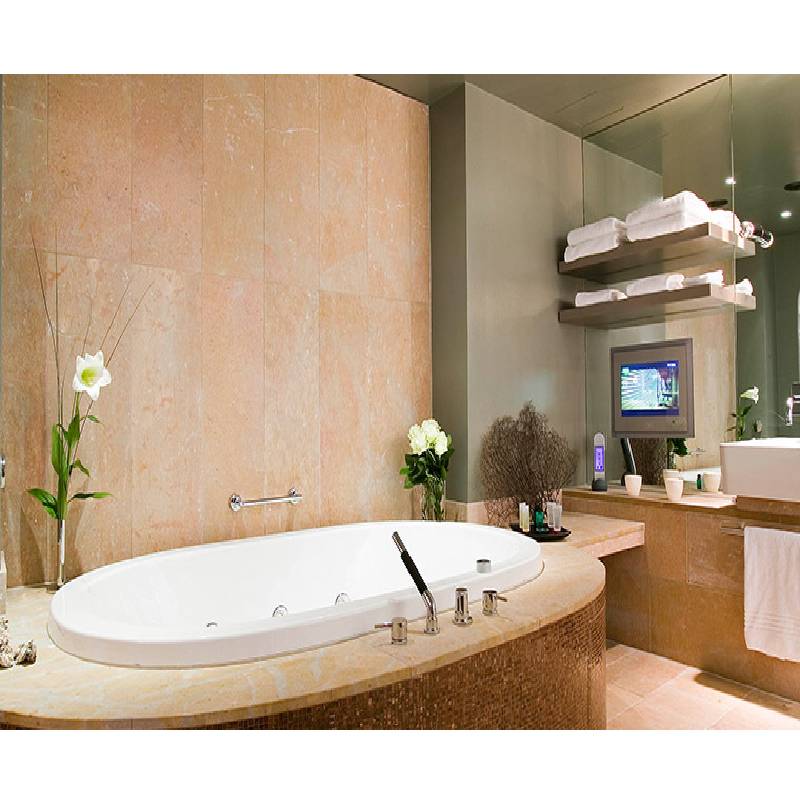 Superior Room
Time to relax in the Salon de Littérature. Enjoy the warm cocoon, where poetry and prose create a library and the cozy rocking chair composes a harmonic atmosphere. Relish subtle comfort such as the exclusive Sofitel MyBed™, along with natural stone spa bathrooms integrated into the living areas.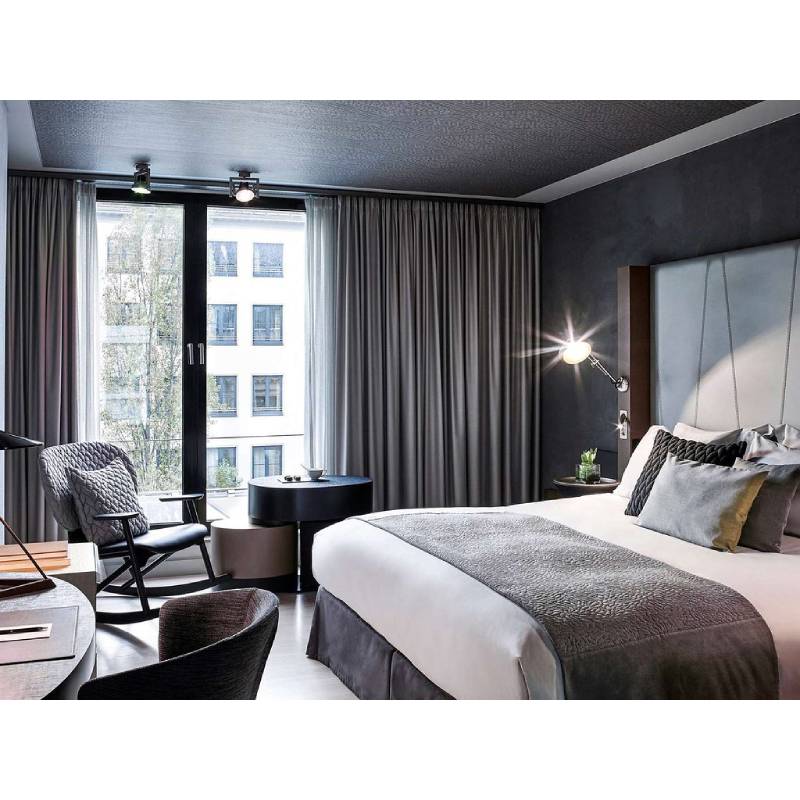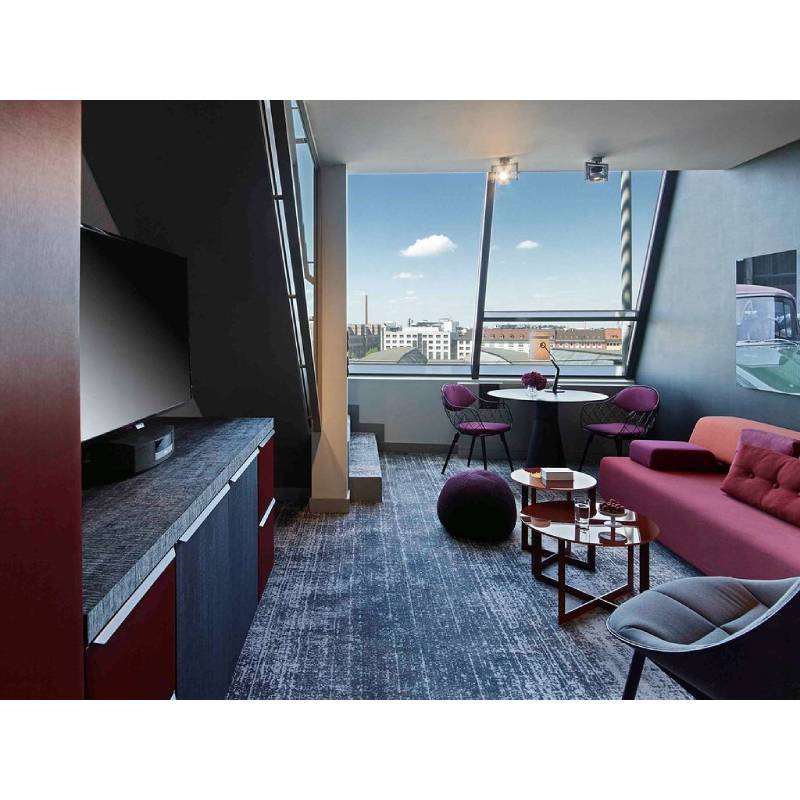 Luxury Room
Become inspired by the charm of the bohemian attitude of the 1920s. The colorful modern design resembles the love of life with an enticing mixture of leather, brass, and glass. Enjoy subtle comforts such as the eye-catching large cozy armchair, exclusive Sofitel MyBed™, and the natural stone spa bathroom.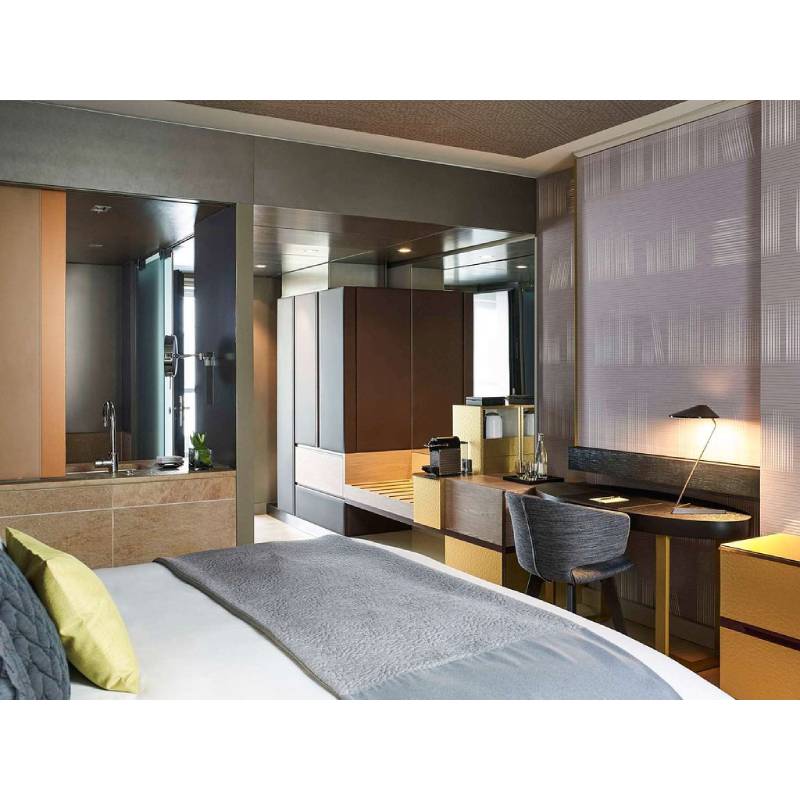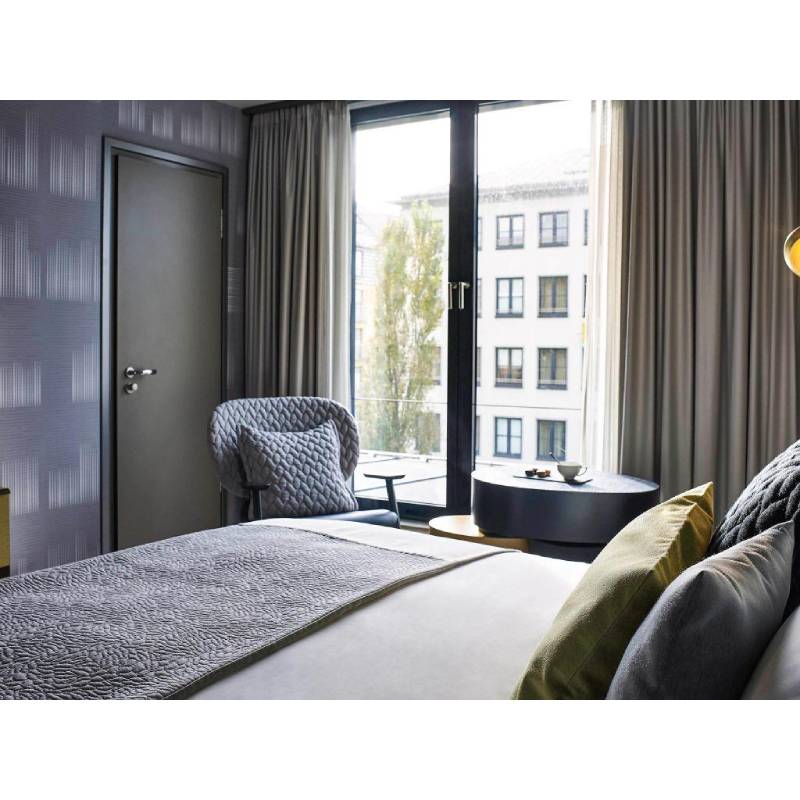 Junior suite
In the Junior Suites, you awake in the cozy comfort of your king-size MyBed™ topped with your personal pillow selection. Before taking a refreshing rainfall shower, brew a fresh cup of coffee from the Nespresso machine and choose your favorite music with the Bang & Olufsen Beolit17.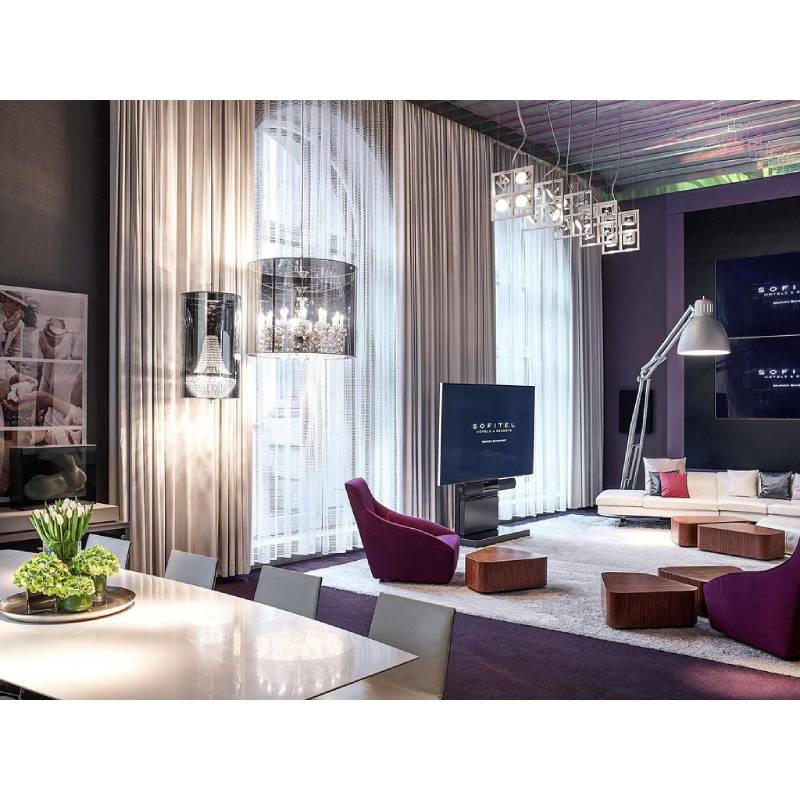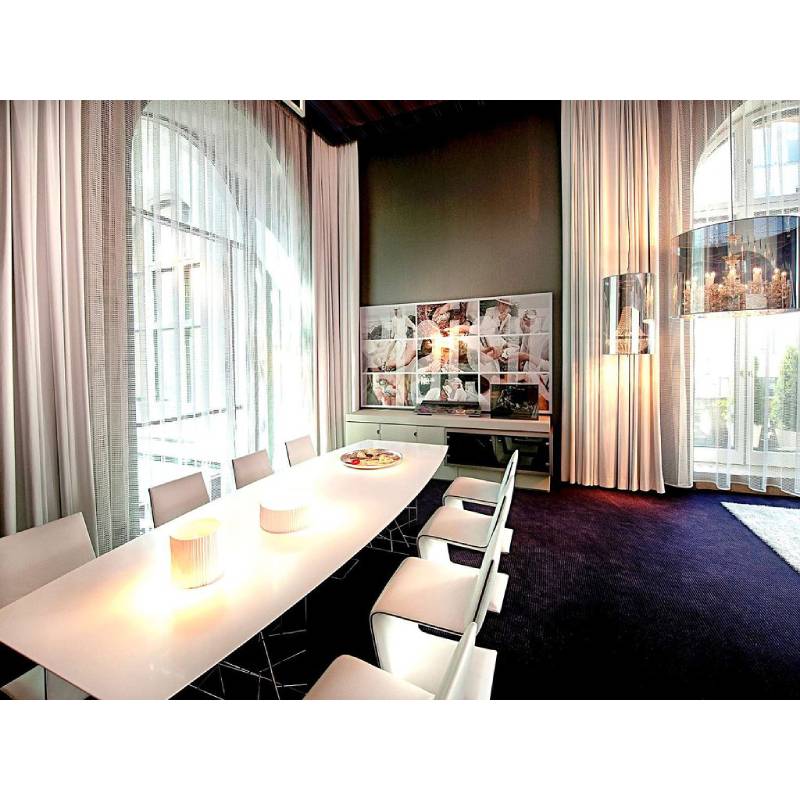 Duplex Junior Suite
After a busy day in Munich, arrive back at your Duplex Junior Suite, like a fashionable city maisonette apartment in Munich's lively center. Fall asleep on your soft MyBed™, marveling at the views of Munich's illuminated skyline and the Alps through two-story windows.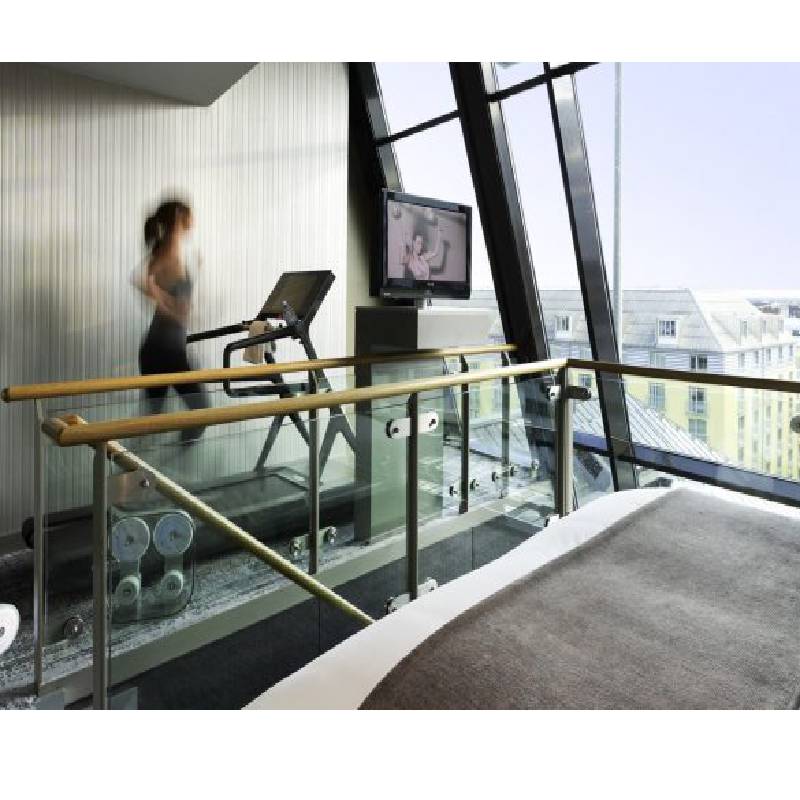 SO Fit Suite
Keen to keep up your fitness regime while staying in Munich? Want to exercise overlooking the Alps? Book one of two innovative So FIT suites, equipped with professional home fitness equipment including a Technogym treadmill or cardio bike, free weights, and a gym ball.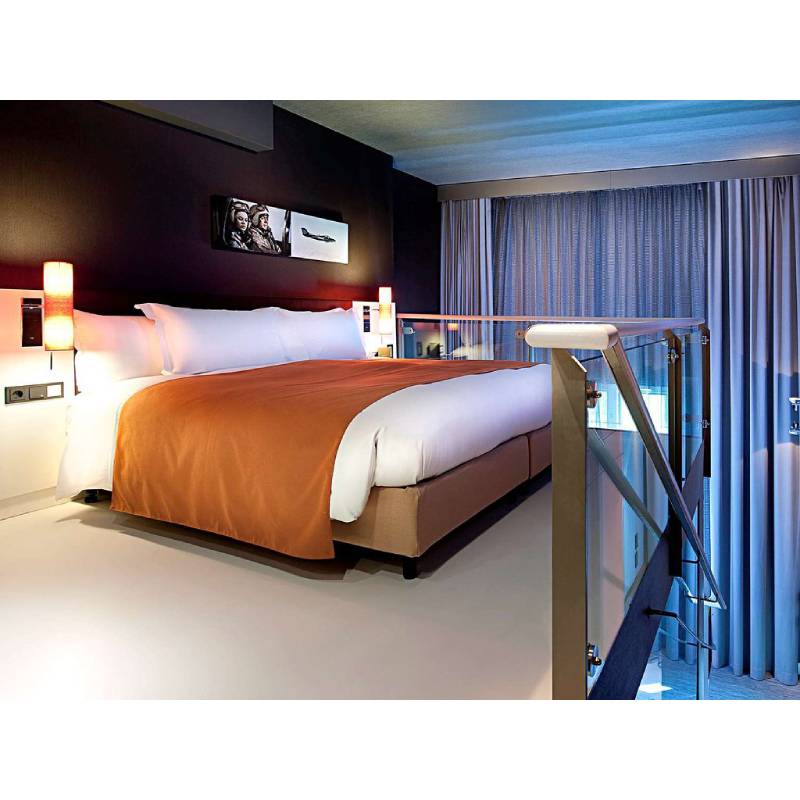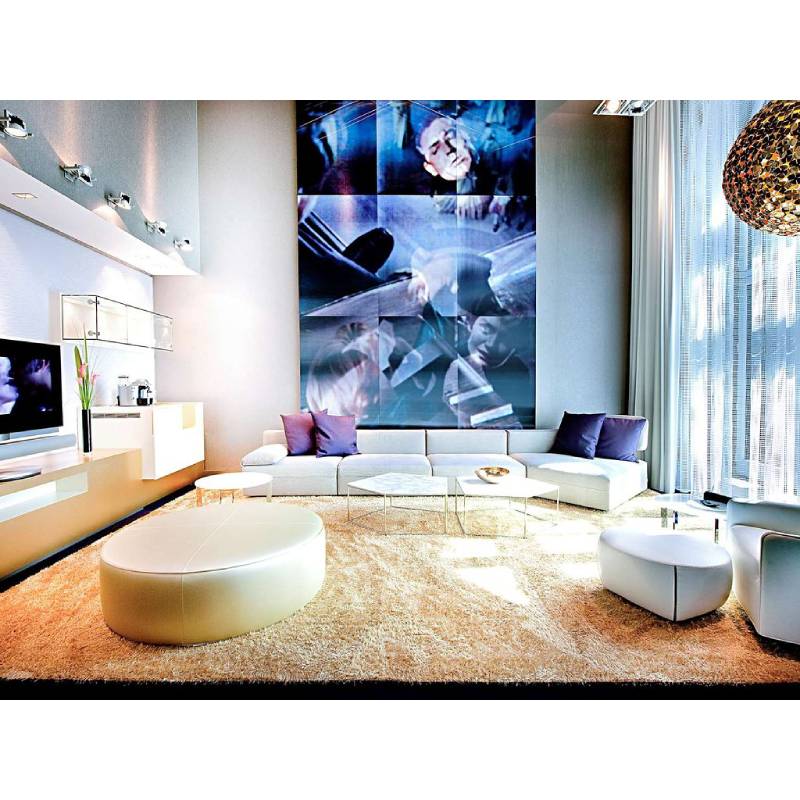 Family Suite
How about an individually furnished duplex Loft Suite along with an elegant, calming Superior Room where your children can watch a selection of children's movies? Alternatively, families can reserve two adjoining Superior Rooms or a Suite with one or two Superior Rooms.
The Restaurant
Délice La Brasserie serves haute cuisine by executive chef Andreas Donnerbauer, who cites French influence behind his creations. Whether delicate new dishes or reinterpretations of classics, everything here reflects extreme attention to detail.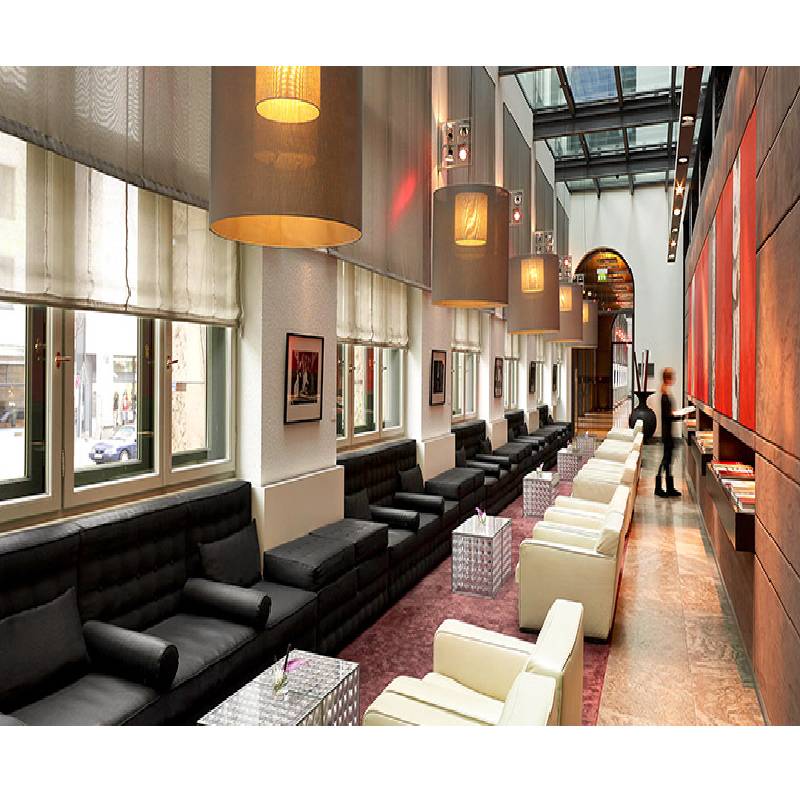 At Délice, choose between à la carte menu and two- to five-course menus. Typical choices are white fish, pork knuckle, pointed cabbage, and mustard or creamy organic egg with truffles and pearl barley. More substantial — though still refined — meals include beef bourguignon with chives, potatoes, and carrot, and a choice of steaks.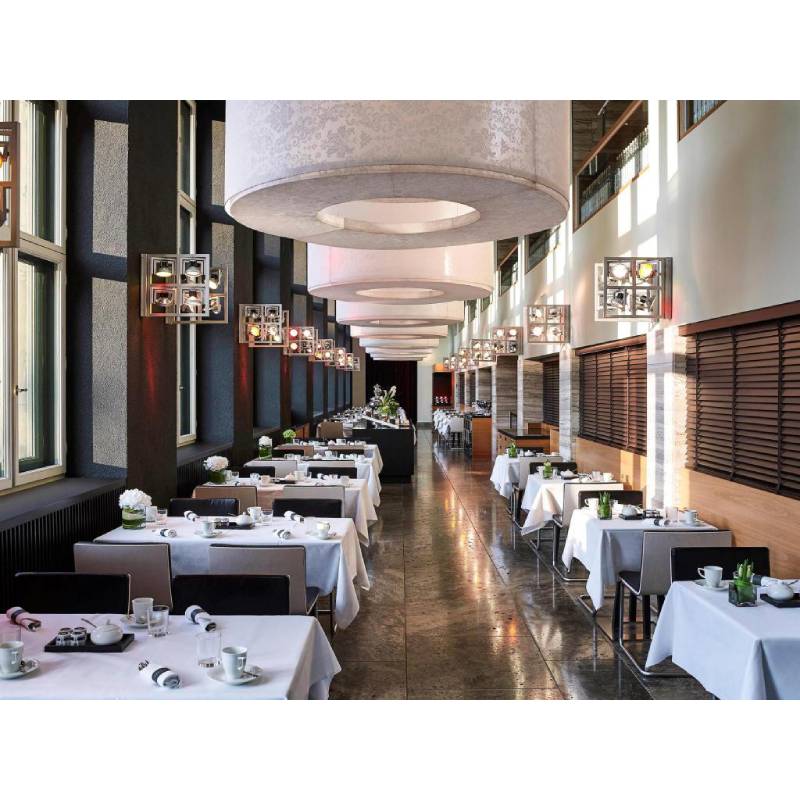 A variety of dishes and desserts meet the needs of people in different countries, as the hotel is located in the city center, and other nearby restaurants are also available.