The Difference Between Hotel Furniture and Civil Furniture
1.Maintain is more difficult
Hotel furniture is harder to maintain than civilian furniture. Owners of civilian furniture care about their property and use it more carefully, even waxing their homes on a regular basis. The hotel furniture cleaning frequency is very many, the clean degree is also high, but the hotel furniture often is very difficult to wax.
If you do not thoroughly clean the furniture before waxing, waxing will make the furniture surface mold and affect the visual perception of the home. Once the wax is damaged, the furniture is harder to repair, absorb, and paint. Therefore, hotel furniture should try not to wax.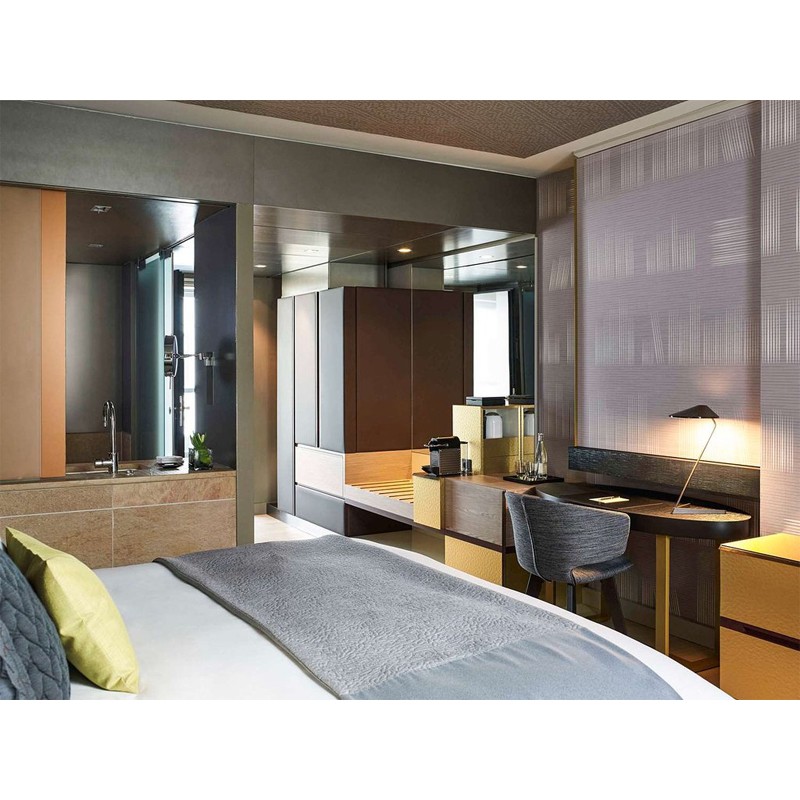 2.Differences in design philosophy
Civil use furniture has bright individual color, decide completely according to the preference of the host. Hotel furniture should also be based on the hotel-style, although different hotel style is different, in furniture design, should have the characteristics of both refined and popular, on the whole, should also have a certain popularity and popularity.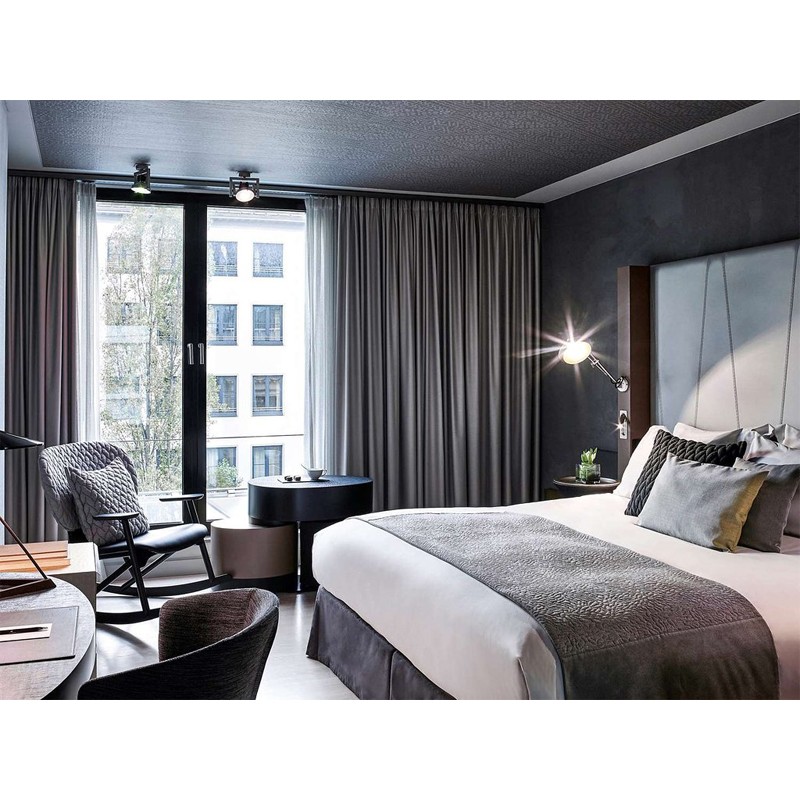 Furniture design details should be more humane, such as Square nightstand as far as possible into small rounded corners, to prevent guests accidentally hit the head; Some power control switch as far as possible on the bed can reach the place, writing desk or drawer with power socket, a computer network socket, the guest room appears neat and clean, the guest use is safe and convenient; High-star hotels in Europe and the United States relatively more guests, most of them are tall, part of the height of the bed can also be appropriately tall, sofa, the chair is the same. Hotel furniture line requirements concise and lively, as little as possible with concave and convex lines, easy to clean and sanitary attendants; civilian furniture technology can be considered relatively complex.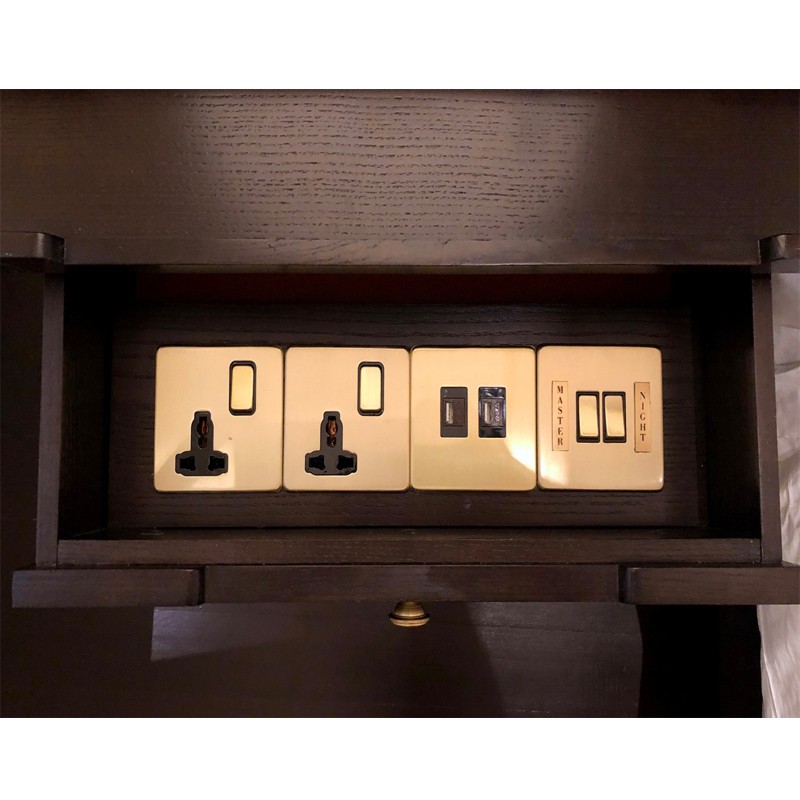 3.The essential difference
Hotel furniture is more likely to be damaged than civil furniture. Guests have different levels and different concepts of caring for furniture. Therefore, there are great differences in material requirements:
(1)The hotel furniture is suitable for decorative furniture with high hardness, wear-resistance, and good scratch resistance. On the furniture of the guest room, such as the tea table and writing desk, guests will often smoke here and burn the surface of the furniture accidentally.
The design should consider the fire performance of the table as far as possible, can have fire performance facing material or glass. And civilian furniture does not need to consider for this commonly.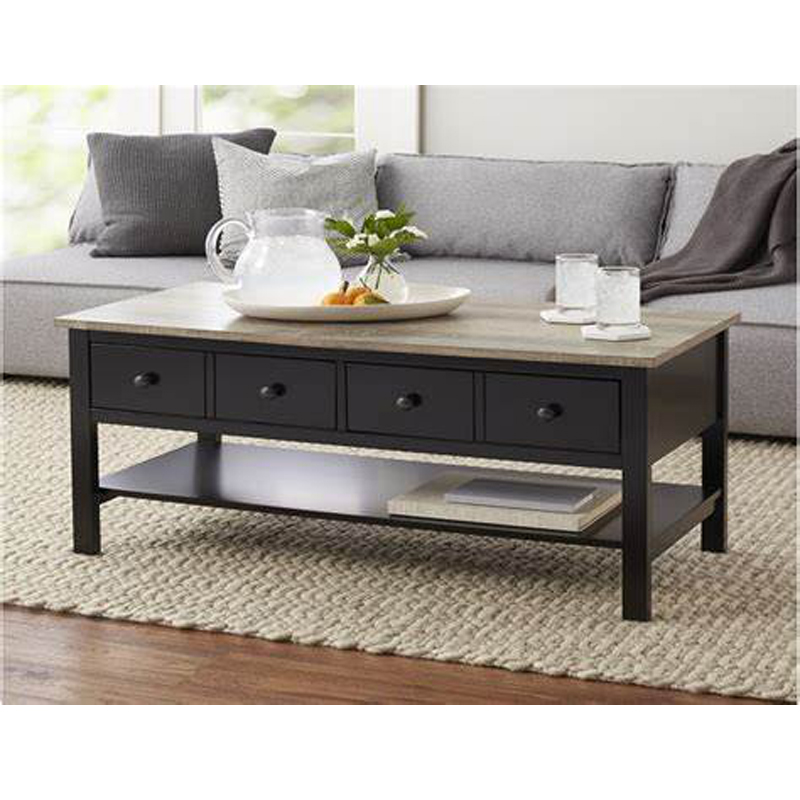 (2)The waterproof and moisture-proof performance of hotel furniture must be good because most of the hotel's bathrooms are connected with the guest rooms, affected by wet towels, steam, seasonal changes will cause furniture deformation, edge peeling, mildew, etc., affect the appearance of the furniture, damage the image of the hotel, directly affect the hotel occupancy rate; And civil furniture waterproof moisture-proof performance is relatively low.