Twenty Years of Wind and Rain Way, We are Persevering, In the Past 20 Years, We have been Moving Forward. Chambers of Commerce, Associations, Clients, and Partners Gathered in YABO to Celebrate the 20th Anniversary of YABO Hotel Furniture's Establishment and Collectively Congratulate YABO "Happy Birthday"!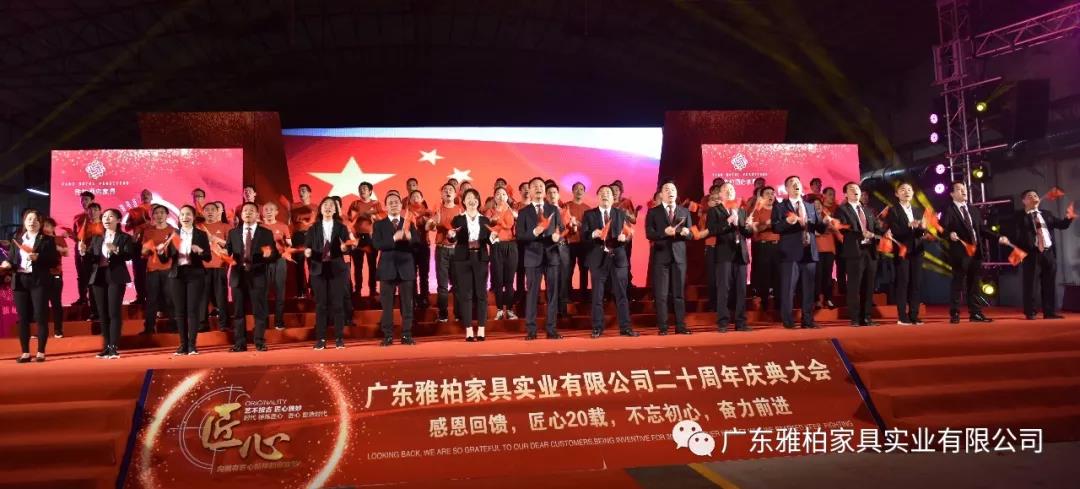 The Management Team sing 《Singing the Motherland》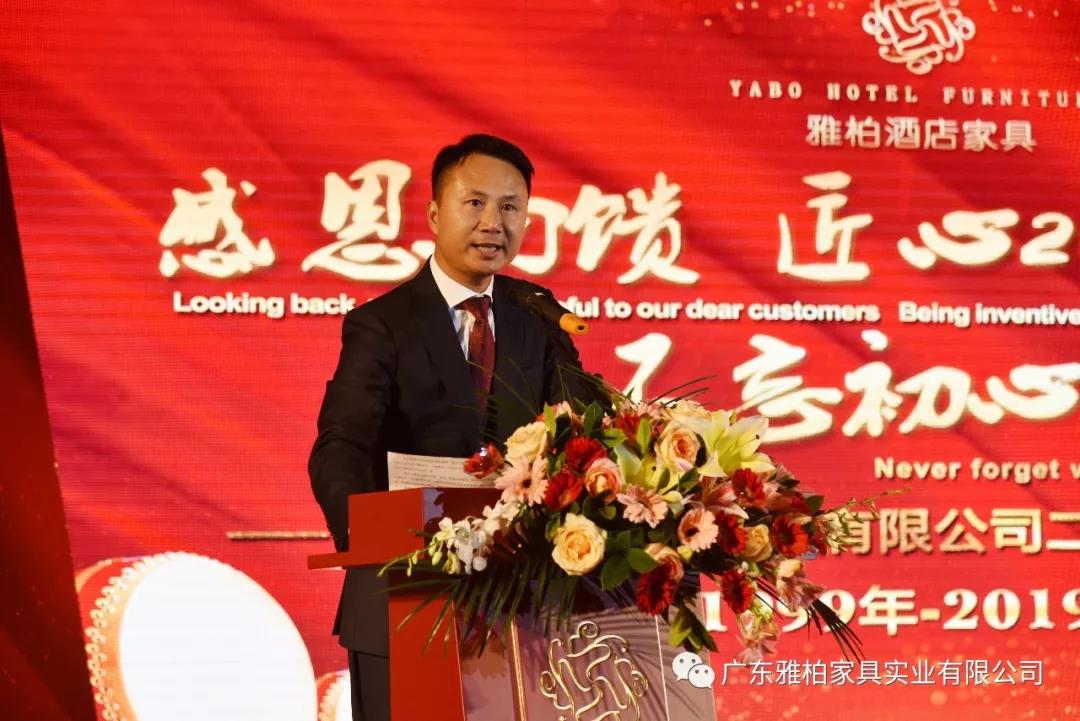 Chairman of the Board,Mr.Huang,Making a Speech for Reviewing the Development History of YABO in the past 20 Years and Making Arrangements for the Realization of "YABO Dream" in the Future.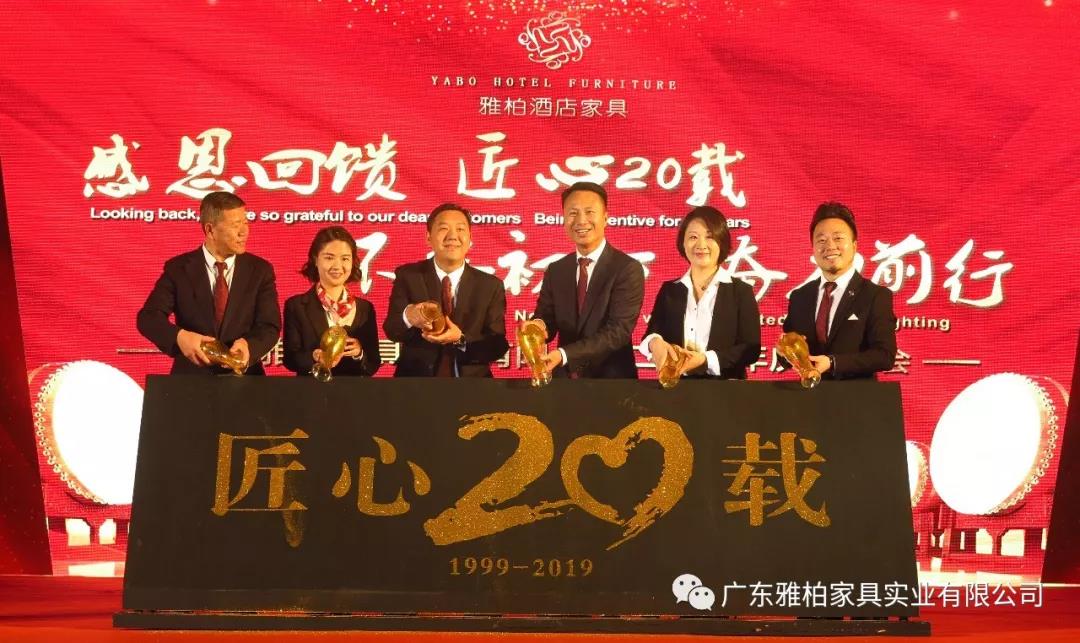 Chairman of the BoardMr.Huang (the third by right), CFO Ms. Chu(the second by right), and General Manager Mr.Ma(the third by left)with the Marketing Team Directors, Mr. Xiao(the right), Ms.He(the second by left) and Mr.Zhao(the left) Launch the 20th Anniversary Celebration Ceremony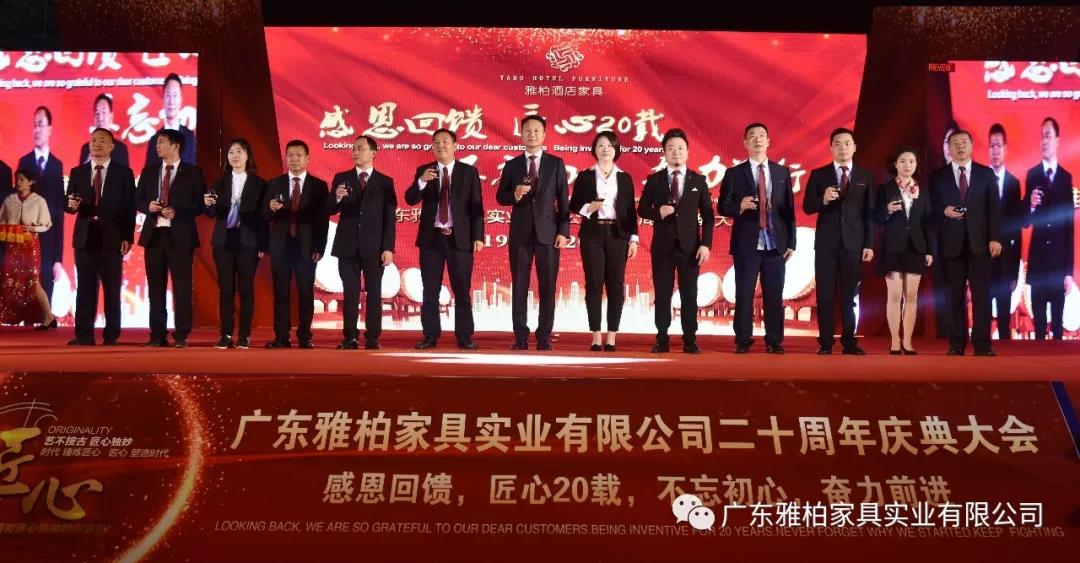 A Toast to YABO 20th Anniversary.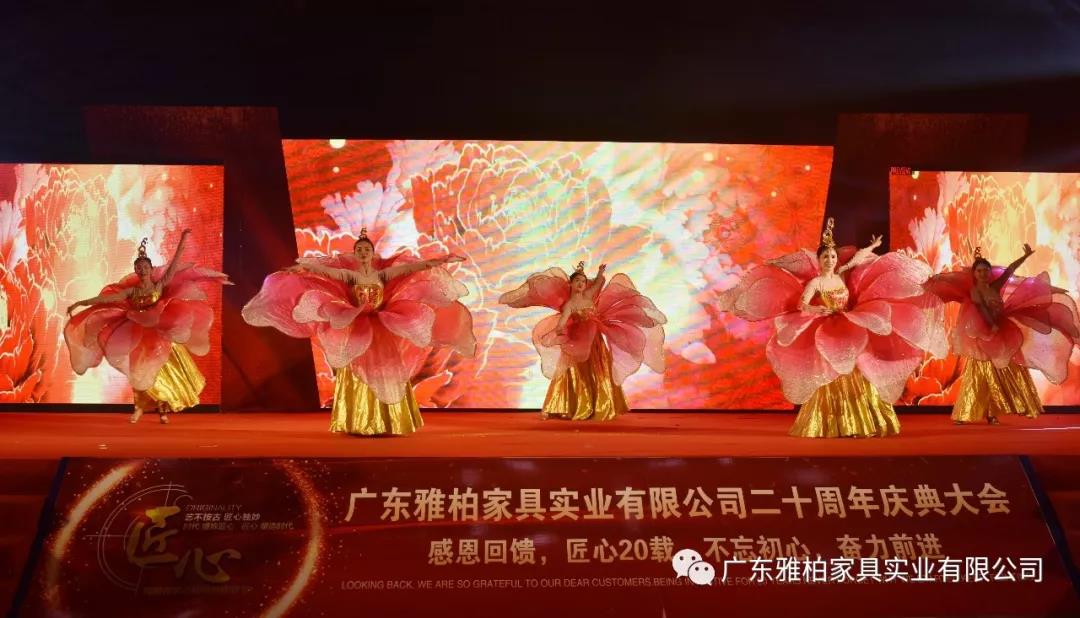 Wonderful Dance Performance [Flower Blossoms]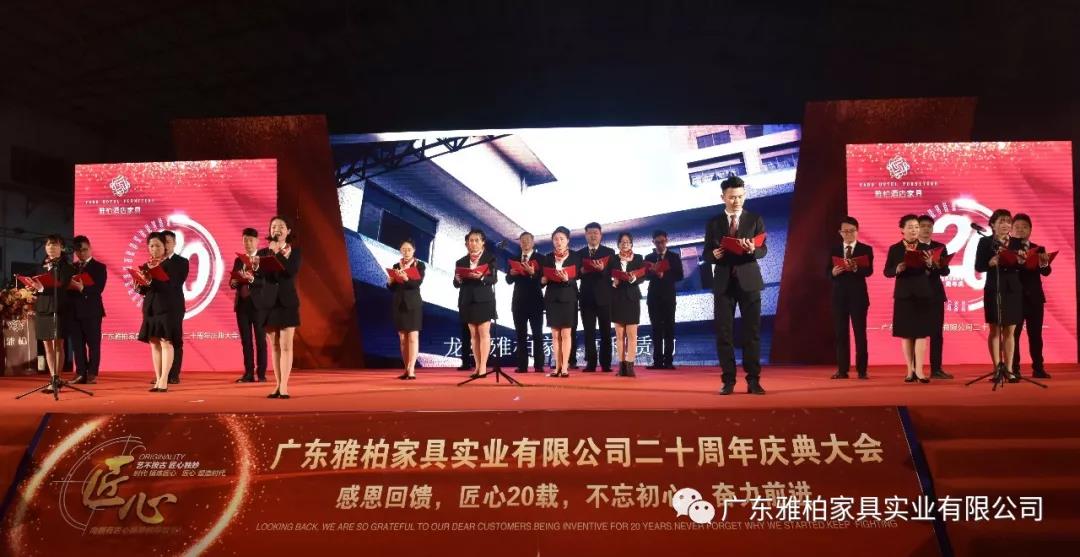 Marketing Center Poetry Reading 《Twenty Years of YABO Passion》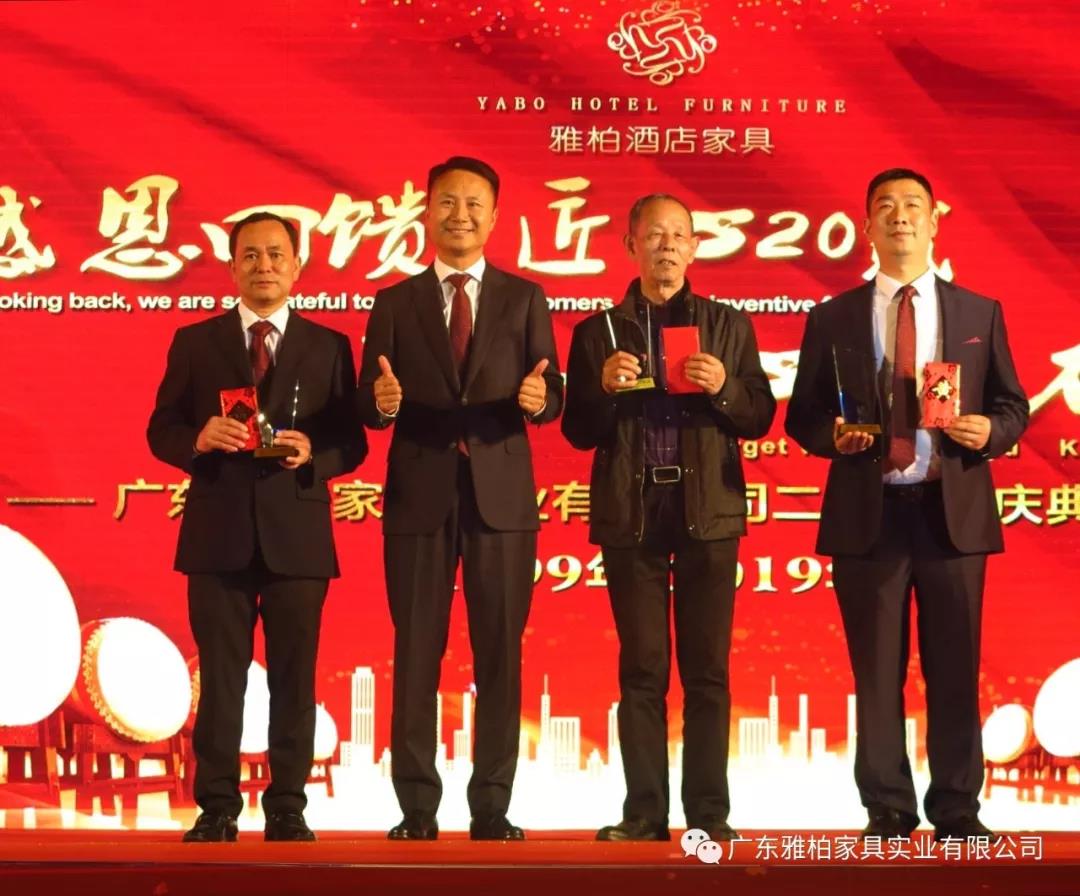 Chairman of the Board,Mr Huang present Crystal Medal and Red Envelop to who have served successively as Production Director.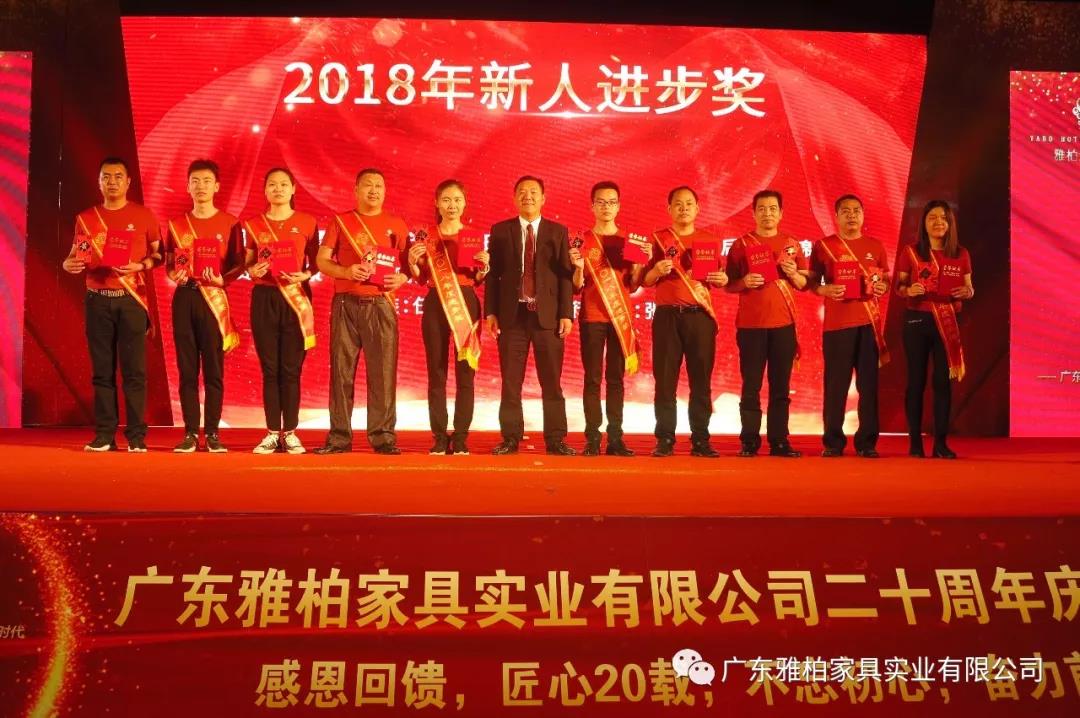 General Manager Mr.Ma present the 2018 Newcomer Progress Award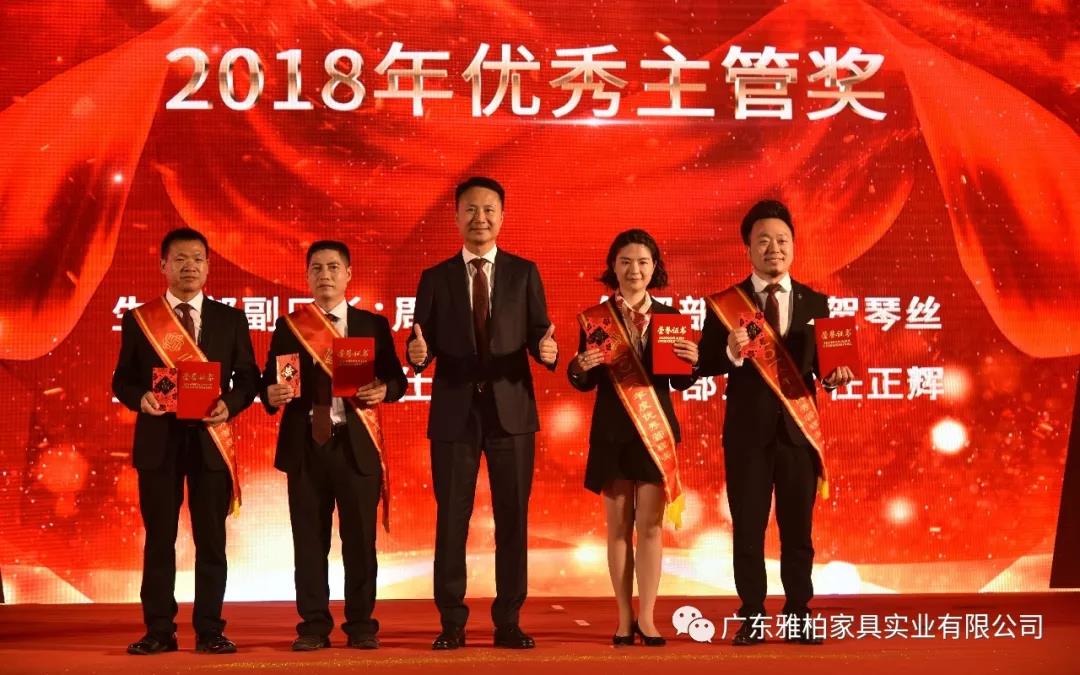 Excellent Director Award in 2018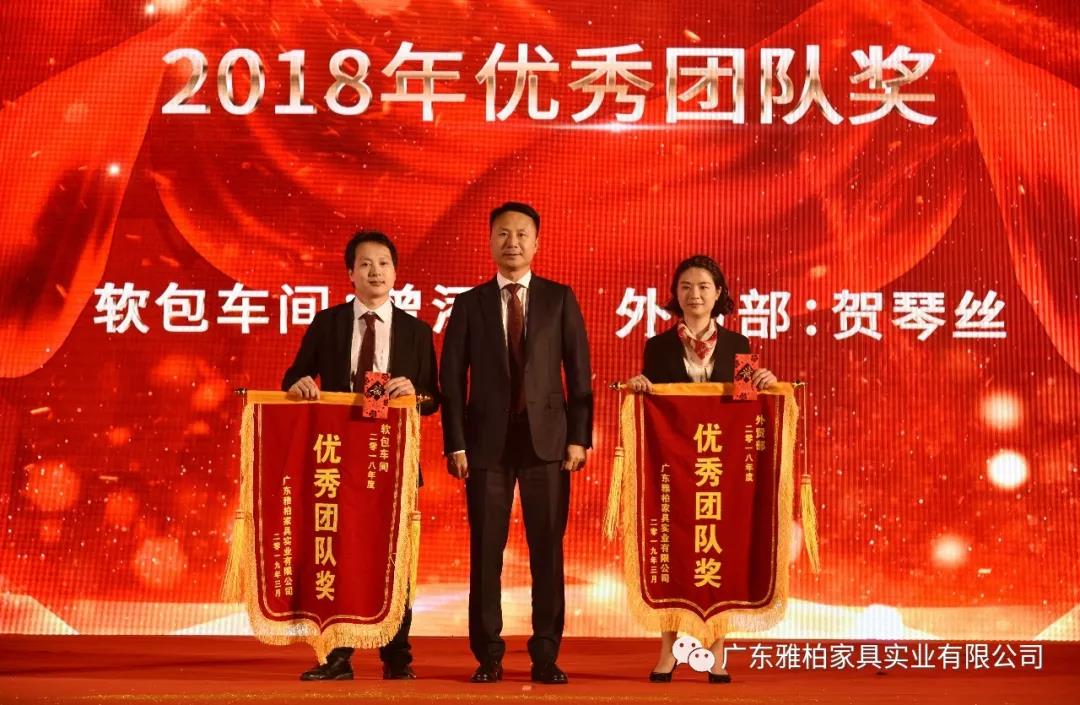 2018 Excellent Team Award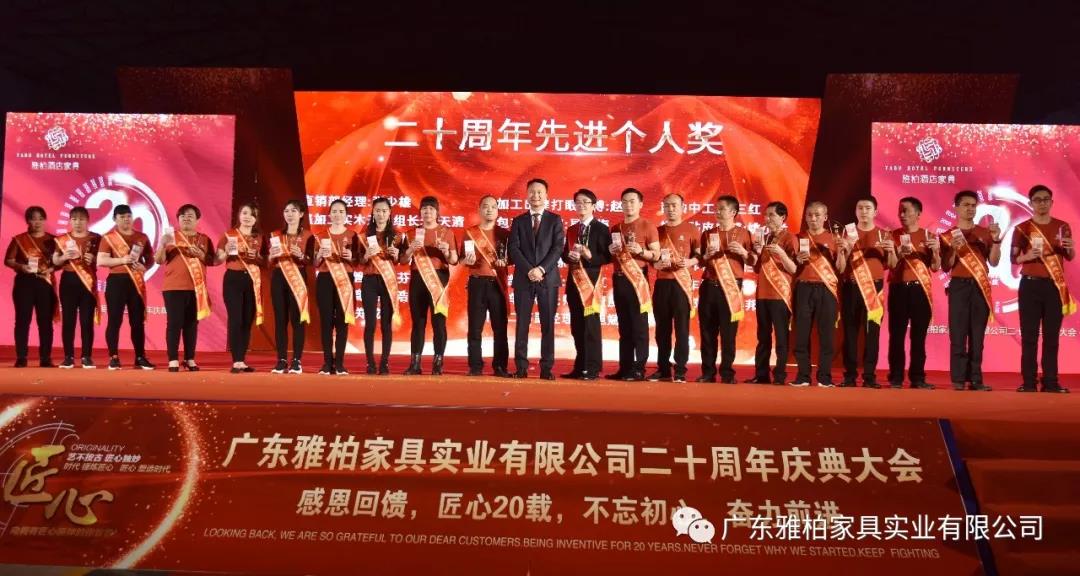 Chairman of the Board Mr.Huang present the Award for the "20th Anniversary Advanced Individual"
Mountain Bike Award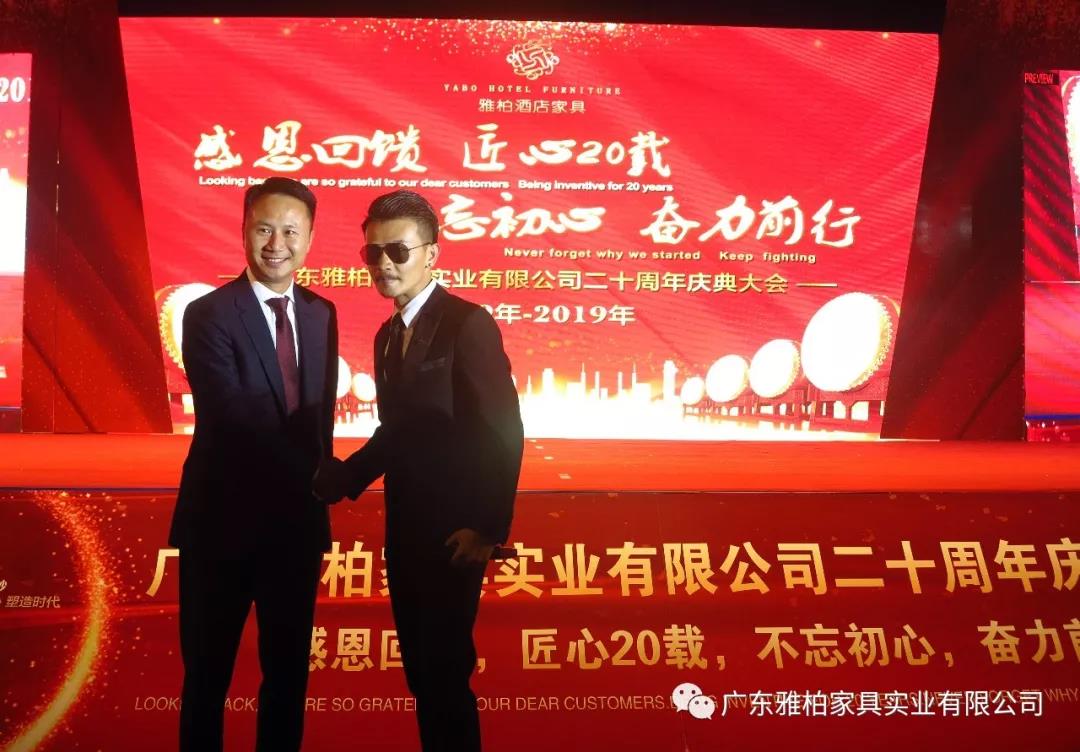 'Andy Lau' with Chairman of the Board Mr.Huang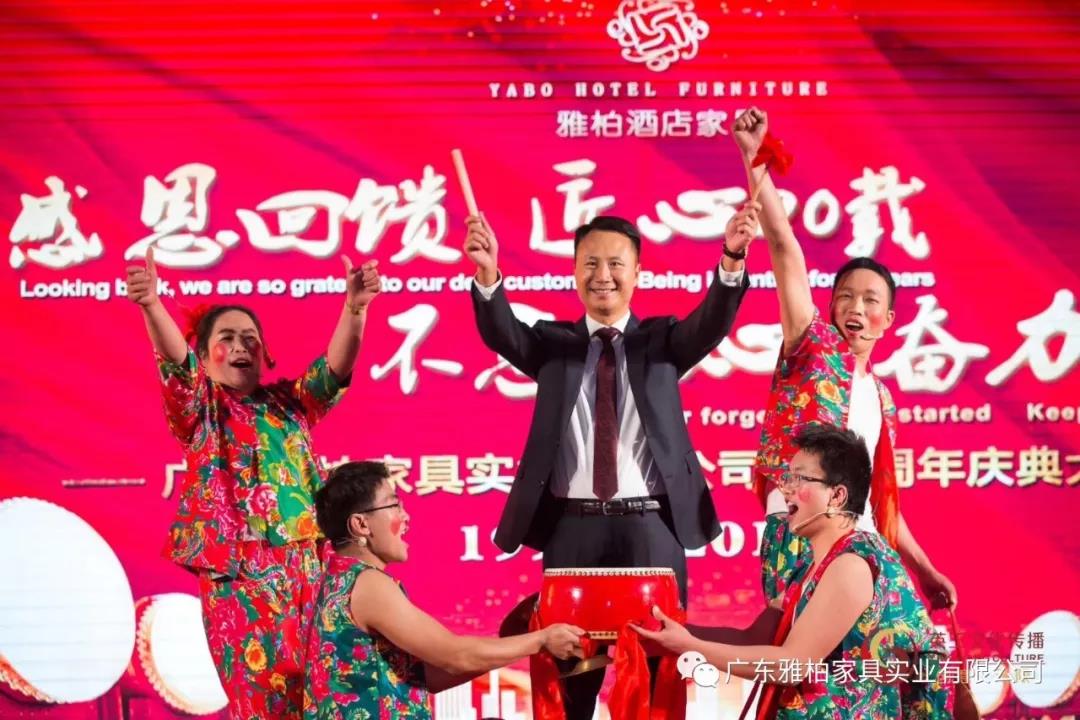 Mr.Huang performs with the versatile Yabo people.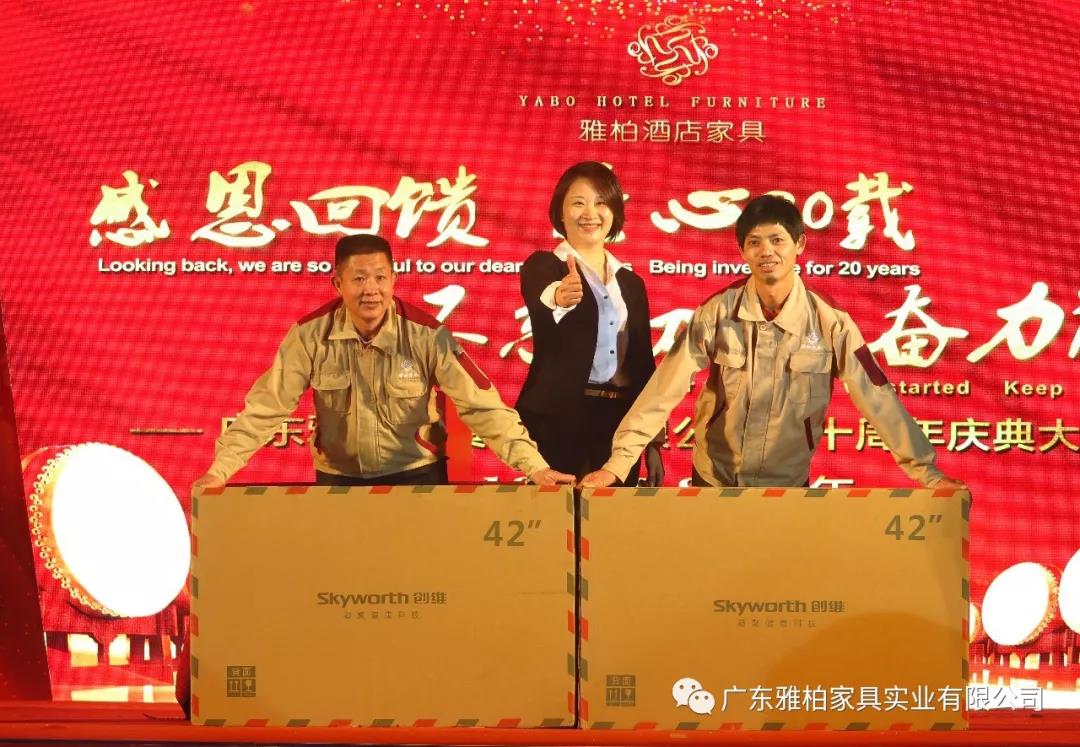 LCD TV Awards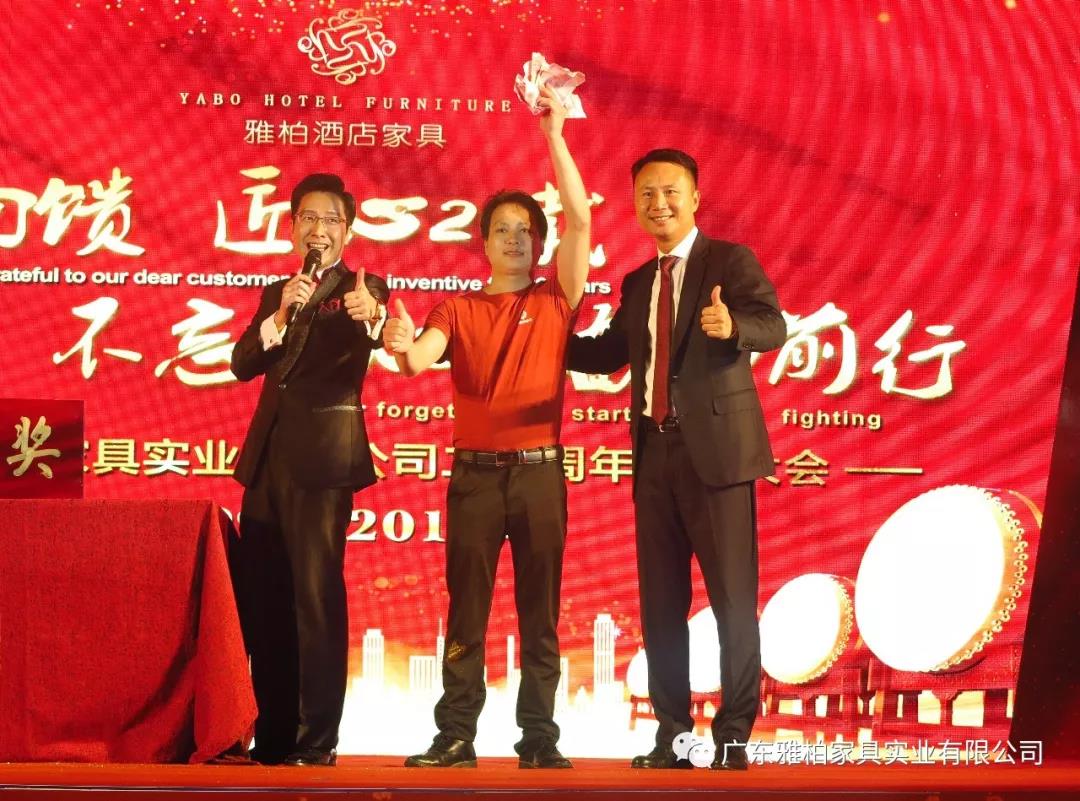 Catch the Cash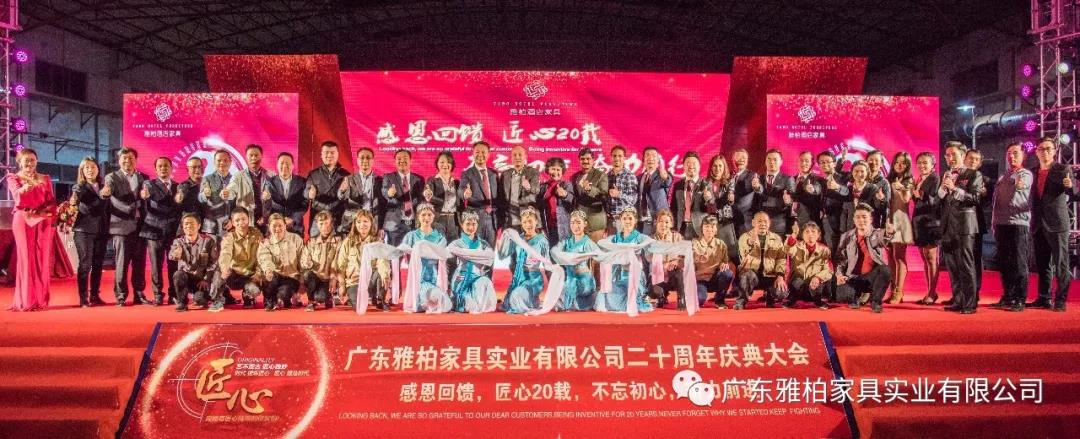 Yabo Executives took Photos with Guests and Performers
On the occasion of the 20th Anniversary of the Establishment of Yabo, All of our Yabo Family have confirmed a Beautiful Wish, fully implemented Strategic Deployment, improved Lean Management, enhanced Service Awareness, United and Hard Work. Under the Guidance of the Management Policy "Improve, Service, and Be Brave", We Continue to Contribute Wisdom and Strength for the Development of Yabo Furniture.
At this Moment, the Beautiful Song is still Ringing in our Ears, and the Cheerful Laughter has been Swaying in our Hearts. Let's remember the Wonderful Moment, Let's remember this Memorable Night, Let's wish a better Tomorrow for YABO's Future!